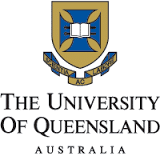 The University of Queensland has recently partnered with edX, Microsoft and two highly regarded American Universities to create an online educational leadership series for school leaders and teachers.
Microsoft's K-12 Education Leadership Series is a five-part series aimed at supporting school leaders to improve education through innovative teaching practice in schools. It will enable teachers to adopt and implement powerful teaching techniques that create inquisitive, creative and effective learners.
These free courses offer valuable professional development; providing new insights into the integration of appropriate tools and techniques into classrooms, to ensure student success.
UQ's contribution to the series Deep Learning Through Transformative Pedagogy (UQ) has been developed by UQx in partnership with experts from UQ's School of Education and The Science of Learning Research Centre (SLRC). It brings together the most up-to-date research from cognitive psychology, contemporary educational theories, and neuroscience to help participants develop a more complete understanding on how to promote deep learning in students.
UQx also offers a variety of Massive Open Online Courses (MOOCs) that teachers are able to use as resources for classroom teaching. These can be found here.