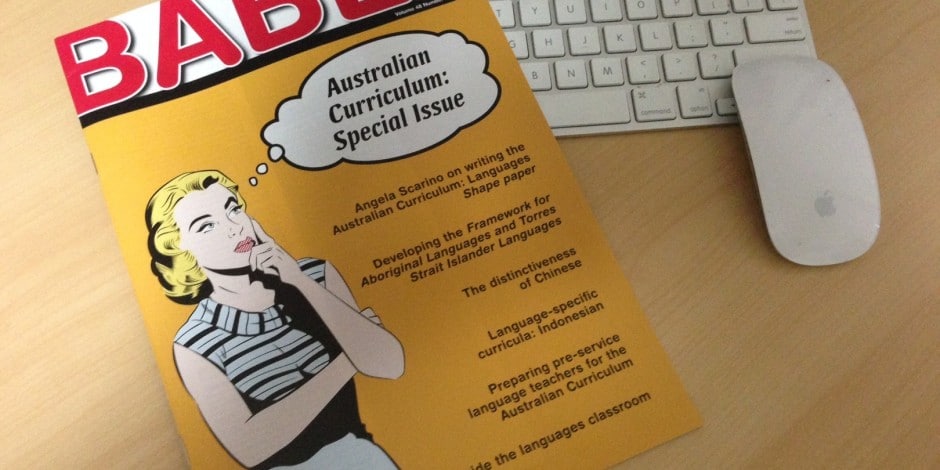 Babel Vol. 48 Number 2/3 has just been released! Articles include:
Angela Scarino on writing the Australian Curriculum: Languages Shape Paper
Developing the Framework for Aboriginal Language sand Torres Strait Islander Languages
The distinctiveness of Chinese
Language-specific curricula: Indonesian
Perparing pre-service language teachers for the Australian Curriculum
Inside the languages classroom
All MLTAWA members receive copies of Babel. Please let Penny know if yours hasn't arrived by the end of Term 1 via [email protected] .
About Babel:
http://afmlta.asn.au/babel-journal/
"Babel is the AFMLTA's professionally refereed journal – each volume includes three issues. Featuring general and research articles, reviews, and reports about the teaching and learning of languages, and language policy at primary, secondary, and tertiary level, Babel is the only scholarly journal for languages education in Australia. The journal was awarded a B-ranking in the Australian Research Council's (ARC) Excellence in Research for Australia (ERA) Ranked Journal List."