The Australian Curriculum: Languages has been released for Chinese, French, Indonesian, and Italian subjects on the beta Australian Curriculum website. The curricula are "Available for use; awaiting final endorsement".
Click "Subjects" to see each of the languages, and the code under "Content Descriptors" (e.g. ACLFRC001) to see elaborations.
http://beta.australiancurriculum.edu.au/languages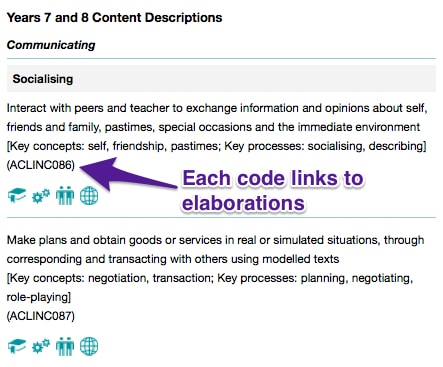 We would love to hear from you regarding programming and planning using the new Australian Curriculum documents. Email [email protected] with your comments (or better yet, program examples!) or leave a comment below.