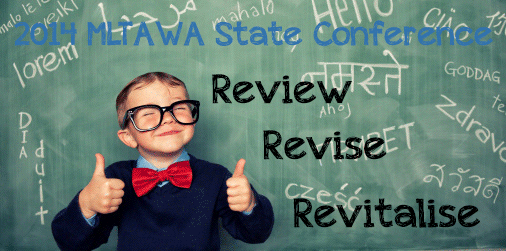 The Australian Curriculum: Languages presents a great opportunity to review, revise, and revitalise our language programs. Join us at the 2014 MLTAWA State Conference for just this purpose!
When: Saturday 06 September
Where: Murdoch University
A call for presentations is currently open (http://mltawa.asn.au/2014-conference/application-to-present/), and we are delighted that Associate Professor David Reeve will be keynoting for the event. The conference proper will be followed by a Sundowner (you do not need to attend the conference in order to join us at the Sundowner!) and dinner at The Copper Chimney in South Fremantle. A real treat!
For more information (and to register) visit the Conference Page here