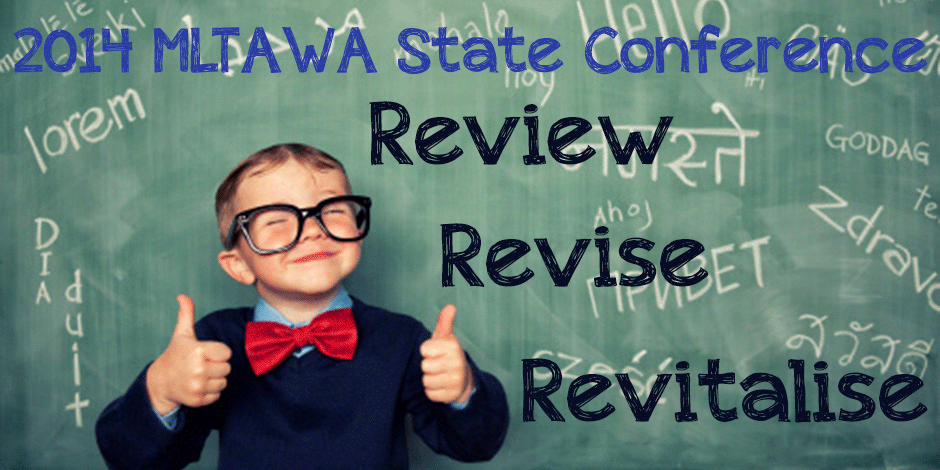 MLTAWA is delighted to announce further details of the keynote, plenary, and concurrent sessions for the upcoming conference on 06 September. Early Bird pricing has been extended until Wednesday 20 August – join us for a great day of professional learning and networking.
Conference Main Page
Register now!
Keynote: Professor David Reeve
Past imperfect, present continuous, future superlative? Looking back for leaping ahead
David Reeve has been working in language teaching for the last 40 years, in a range of positions. His language study started with Latin and French at school and university, and French helped him into Foreign Affairs where he also acquired Indonesian. French got him in, Indonesian got him on. In the 1970s-80s he taught Indonesian and ESOL, finally heading a languages department in TAFE. In the 1990s he was head of Greek, Hebrew, Chinese and Indonesian at UNSW. He was involved in a large DEET Indonesian language materials development project for the tertiary level, plus some multi-language materials projects. He has been working more closely with Australia's 24 school jurisdictions, with three projects in Indonesia via ACICIS: a pre-service teacher training semester program and an in-service intensive short course in Indonesian, and the IFGU (Indonesia From the Ground Up) tour for teachers from across Australia and New Zealand. In retirement he helps ACICIS with projects and writes on language teaching methodology and Indonesian culture, history and politics.
---
Keynote: Professor John Hajek
John Hajek is director of the Research Unit for Multilingualism and Cross-cultural Communication (RUMACCC) in the School of Languages and Linguistics at the University of Melbourne, as well as project leader for the OLT-funded Languages and Cultures Network for Australian Universities (LCNAU). Trained originally in Italian, French and Romance linguistics, he completed his studies in Italy and Great Britain before returning to Melbourne. He has extensive experience in teaching language (Italian and Tetum) and linguistics (Italian, Romance and general) and has published across a wide range of research areas. Projects under way include address practices in Italy and Europe as well as the description of minority and endangered languages in Italy, Europe and the Asia-Pacific.
John's blog: http://www.anglobubble.net/
Bio adapted from the University of Melbourne website
---
Concurrent Sessions:
Assessment for Learning: Raising standards and closing the gap (Kate Webster-Blythe)
What's Happening in Languages? An update on WACE 2015/16 and the Australian Curriculum for Languages (Nadia Civa and Lisa Djanegara)
School Trip Round Table: Advice and tips on conducting an overseas language study tour
Explore the Language Learning Space (Jill Wilson)
Signing on at Last: The development and implementation of a formal Auslan curriculum in WA schools (Dr Karen Bontempo)
Senior Secondary and Beyond: Learning Indonesian In-country (Eko Widodo and Liam Prince)
Life in the Anglobubble: Rethinking and reframing languages and languages education in the English speaking world (Prof John Hajek)
Language specific sharing sessions, Pecha Kucha style
Conference Main Page
Register now!