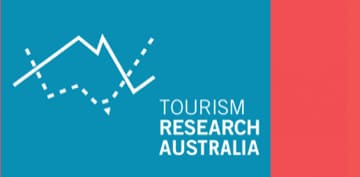 A report detailing information about international visitors to Australia has just been released by Austrade and Tourism Research Australia. This report provides valuable information for language teachers seeking to counsel and teach students in regards to hospitality/tourism and gain insight to the language communities visiting Australia.
http://www.tra.gov.au/publications/latest-ivs-report.html
From the TRA (Media Release):
Australia welcomed a record 6.1 million international visitors in the year ending June 2014 (up by 8%), with leisure travel driving the strong growth. This saw trip spend increase
by 7% to $30.1 billion, the highest spend ever recorded. The latest International Visitor Survey, released today by Tourism Research Australia, reveals that international visitors arriving for a holiday increased 9% to 2.8 million, and their spend jumped 11% to $12 billion. Those arriving to visit friends and relatives (VFR) also a component of leisure travel) increased
15% to 1.7 million, while their trip spend was up 19% to $5 billion. The strong growth in leisure travel underpinned record arrivals from eight of Australia's key markets, including New Zealand, USA, China, Singapore, Malaysia, Hong Kong, India and Germany. While Malaysian visitors increased 23 per cent and trip spend grew 10%, China remains dominant. Arrivals from China increased by 11% to 708,000, and trip spend up by 16% to $5.3 billion.

Australia's inbound performance is very encouraging with record arrivals from the USA, and many markets out of Europe and Asia.‖ said Tourism Research Australia's Mr Tim Quinn. The USA has broken its own record at each consecutive quarter between December 2013 and June 2014 to be now worth over $2.6 billion.

Interestingly, while arrivals are at record levels, travellers are trending toward shorterstays, with the 4 – 7 night category the fastest growing segment‖ said Mr Quinn.