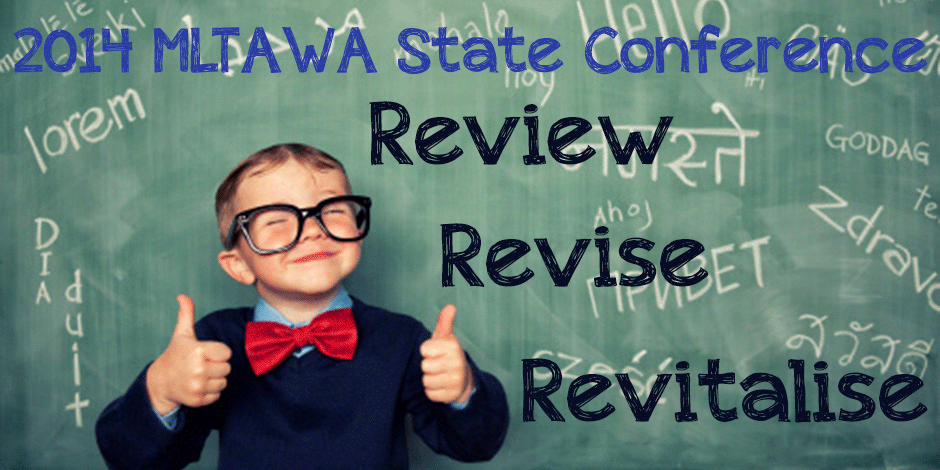 Last minute registrations for the Biennial State Concerence "Review, Revise, Revitalise" are very welcome! We have a great lineup of presenters, both international and local, and it is a great opportunity to network. Help shape the future direction of MLTAWA. We need your support!
All of the information is at http://mltawa.asn.au/2014-conference/
If you cannot join us for the full conference, why not attend the Sundowner (free for MLTAWA members) and/or the conference dinner? We'd love to see you there.