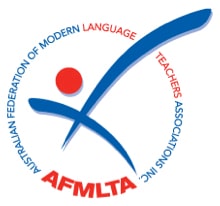 Dear MLTAWA Members,
I trust that your start to Term 2 has been smooth and that you are re-energised and ready to face the challenges that this term brings with assessments, examinations and reporting.
Please see the Nomination Form for the AFMLTA Exec.
In July at the 2015 National Assembly the following positions will be vacated and nominations have been called for:
President –Elect, Vice-President, Secretary and Promotions Officer.
As I understand it, all standing members have been re-nominated and have accepted (including me) HOWEVER this does not stop any MLTA financial member from nominating.
All  nominations must be duly signed by a nominator and a seconder. Both nominators must be financial members of an MLTA. The nominators and nominees do not have to be from the same MLTA.
Completed nominations must be sent to [email protected]. Nominations do not need to be returned via the executive of the nominee's MLTA. However, if doubt exists over the financial status of a nominee or either nominator, a check can be conducted.
Nominations are due by Friday 5 June 2015.
[gview file="http://mltawa.asn.au/wp-content/uploads/2015-afmlta-exec-nominations.pdf"]