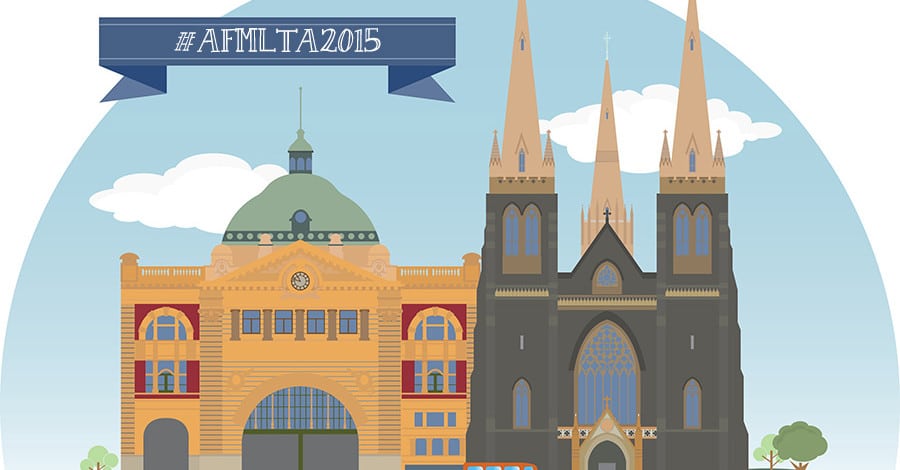 The MLTAWA is offering a $1000 grant to one current member to attend the upcoming 20th National AFMLTA Languages Conference in Melbourne, 9-12 July, 2015. The conference will be held at Melbourne University and carry the theme "Pedagogies for a Plurilingual Australia". For more information about the conference, see http://conference2015.afmlta.asn.au/
Conditions include that the awardee must:
be self-funded, not by their school or organisation and can use the scholarship to subsidise the costs of registration, transport and accommodation;
attend the full three day program of the conference;
submit a written report about their experience at the conference, an account of the sessions they attended and what key ideas they took away from the forum. This report will be published on the MLTAWA website and Single Language Association publication (if applicable) for the benefit of members who were unable to attend;
supply a biography and photo of self and agree to its publication on the MLTAWA website.
If you would like to apply for this grant, complete the online application form before Wednesday 10 June. The MLTAWA Committee will review all applications and those deemed eligible will go into a draw.  The successful applicant (awardee) will be notified by Monday 15 June