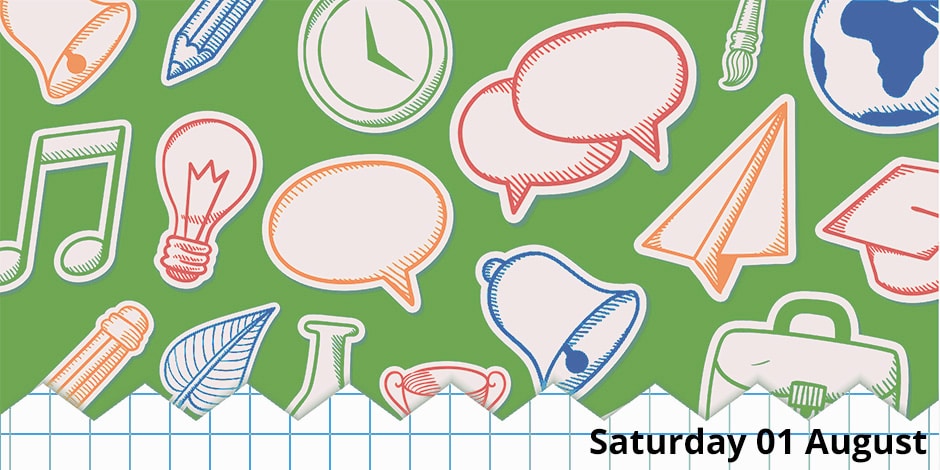 Join us on Saturday 01 August for a half-day of powerful professional learning. Choose from two seminar series options – one focusing on behaviour management for specialist teachers and the other bringing you the best of the AFMLTA 2015 Conference, direct from Melbourne.
All the info:
Date:

Saturday 01 August, 8:30 – 12:30

Venue:

CEWA Newman Siena Centre
33 Williamstown Rd
Doubleview

Cost:

$10 Members
$20 Non-members

Schedule:

8:30 – 9:00
Registration
9:00 – 10:30
Part I
10:30 – 11:00
Networking and Morning Tea (provided)
11:00 – 12:30
Part II
Choose from two seminar options:
Option One: Effective Classroom Management Strategies for Languages Teachers (K-12)


Do you feel like all your wonderful ideas in the classroom fail because of behaviour issues?

Many teachers struggle with classroom management issues and the ever-increasing challenging behaviour of some students these days. This is particularly so for specialist teachers as they may only see students for a small window of time and may have less access to information about student backgrounds, other classes, and their peer groups. Common home classroom behaviour management strategies may be difficult to apply as the class may only be seen once per week and follow up is often difficult, especially when the language teacher is itinerant.

Gabriele Reid works with the Department of Education's Positive Schools and Classroom Engagement program developing and delivering Professional Learning sessions for teachers at every stage of their career. She is herself a specialist teacher and so understands many of the specific challenges that brings. Gabriele has been with the Classroom Management Strategies team since 2005 specifically working to produce and present courses for teacher development in this area and providing follow-up mentoring teachers as they aspire to improve their own practice. Her background in psychology gives her the expertise to help teachers gain a better understanding of how and why students present challenging behaviours and she has many proven practical strategies to impart to participants. Gabriele, being a native speaker of German, also has an interest in Languages and an understanding of languages education. Gabriele has structured a tailor-made full half day program specifically for the MLTAWA, based on sound theory and best practice.

The MLTAWA is fortunate indeed to have been able to secure the services of such an experienced and knowledgeable presenter, so we urge members and non-members alike to take advantage of this PL opportunity.

Option Two: #AFMLTA2015: WA!

Missed out on the 2015 AFMLTA Conference in Melbourne? Don't worry, MLTAWA is bringing two sessions direct from #AFMLTA2015, showcasing best practice in Languages education with an emphasis on early childhood / lower primary. Teachers of other year levels are also warmly invited to attend – be inspired by the "early literacy" practices that can be employed across all phases of development.

Creative and interactive activities for teaching languages in the early childhood context

Natalie Pearce

Many primary Languages teachers are feeling daunted by the introduction of the K to Year 2 band in the Australian Curriculum: Languages. They are concerned that the standard is too high and unattainable for their young students. However, we believe that this 'raising of the bar' is a positive step and that the descriptions in this K to Year 2 syllabus reflects up to date acquisition theory and pedagogy. We would like to to present a highly practical workshop on techniques that we have used with young Language learners that have resulted in students who are highly engaged in Language classes and eager to speak and listen to the Language that they are learning. We aim to inspire Language teachers with creative techniques such as interactive book reading, small group rotation activities, using authentic items such as a Japanese school bag and it's associated items and magic tricks. We would also demonstrate how to teach Japanese and Chinese characters using collage, water calligraphy and play dough. All of these activities are consistent with the Early Years Learning Framework which mandates play based learning.

Natalie Pearce successfully presented a one hour workshop on this topic in 2014 for 20 teachers for an AISWA professional development day organised by Kate Reitzenstein for primary and secondary Languages teachers. The feedback from the participants was that they would like more of these practical professional development opportunities. We have seen how using interactive and creative techniques in the early year Languages classroom can increase students motivation to learn a different language and their linguistic competence.

We look forward to sharing this presentation, direct from #AFMLTA2015, with  MLTAWA members.

Languages learning through integration: School kitchen gardens and language learning

Helen Kuehs

In this seminar, Helen will share her experiences in teaching German to several Year 2 classes using the CLIL approach and the School Kitchen Garden at Baldivis Primary School, Western Australia, in 2014. As a novice in teaching using CLIL methodology, what began as an experiment resulted in a successful year of language teaching and learning. This seminar describes the journey of the teacher and the students as they discovered new ways of teaching and learning languages. Using the School Kitchen Garden as the content students were able to learn about gardening and growing food, cooking, insects, and many related topics, integrating science, mathematics and information technology into their lessons, which were conducted in German. Through video footage, photographs, work samples and assessments, a variety of language activities are demonstrated that may inspire others to integrate language learning with other content areas. This seminar will also describe how the German School Kitchen Garden program addresses many of the General capabilities and Cross-curriculum priorities of the Australian Curriculum: Languages. The program was so successful at Baldivis Primary School that this year approximately 200 students are currently taking part in the German School Kitchen Garden program.
Supported by:
Registration:
Please register by Wednesday 27 July.
More information: