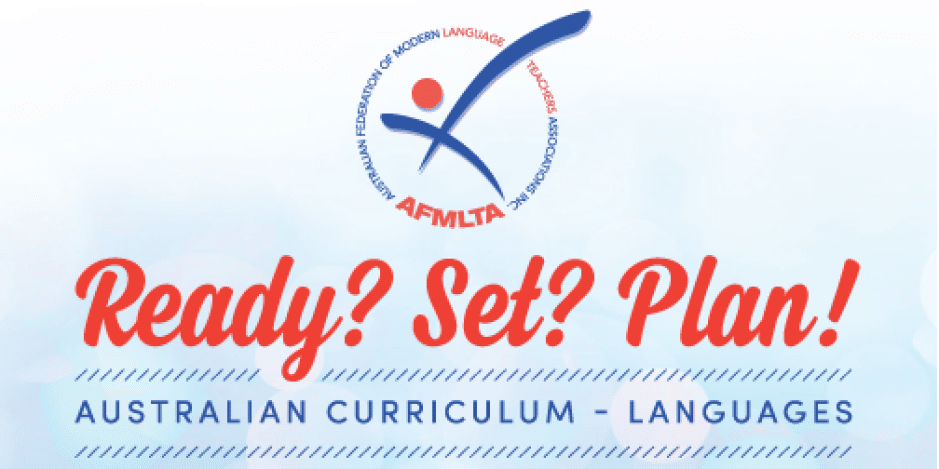 The Ready? Set? Plan! program builds on the 2015 AFMLTA Professional Learning Program Ready? Set? Go! and is informed by the feedback and requests from teachers for further Professional Learning around the Australian Curriculum for Languages. It is organised by the AFMLTA and all enquiries, registrations, and payments should be made directly to them (not MLTAWA). [gview file="http://mltawa.asn.au/wp-content/uploads/AFMLTA-ReadySetPlan-WA.pdf"]
Saturday 12 March at Willetton SHS.
See the AFMLTA website for more information and to register:
Attendance at Ready? Set? Go! is not a pre-requisite for involvement in the 2016 program.
Workshop Costs
MLTAWA Members: $165 inc GST* Non-Members: $195 inc GST* Pre-Service Teachers: $95 inc GST* *Plus additional online booking fee Register here (via the Eventbrite booking system for the AFMLTA)