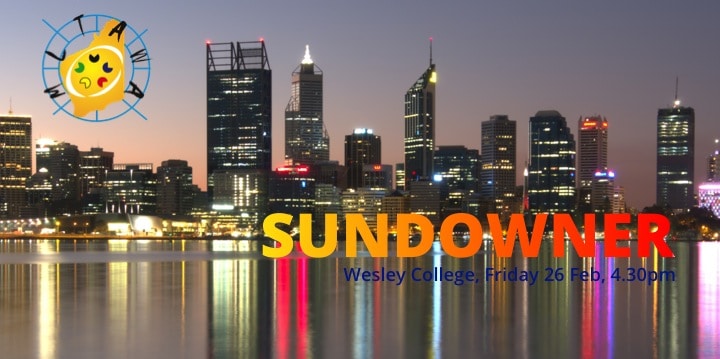 Apologies to those who have been experiencing difficulties accessing the registration and membership forms recently. We have been experiencing a "brute force attack" on our website which caused some down time. Thank you for your patience.
Join us for our first event of 2016: MLTAWA's famous Sundowner! This year we will be taking in the views from the Joseph Green Centre at Wesley College in South Perth from 4:30pm to 7:00pm.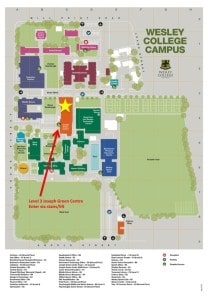 View or download the map →
This event is for MLTAWA members only, and is free of charge. It's the perfect opportunity to network, catch up with the latest in Languages education in WA, and to make a great start to the year.
Please register by Tuesday 23 February for catering purposes. Not a member? Join first and then register (new members also receive a bonus 2 months membership!). If you register but then need to cancel, please let us know in advance via [email protected] as no-shows will be invoiced for the cost of their catering.
A print-friendly version / flyer with the event information is available here →
See you there!
Register now for the MLTAWA Sundowner (members only)
Banner image credit: By Mark @ Wikimedia Commons. This image (and its modifications) are licensed under the Creative Commons Attribution-Share Alike 3.0 Unported license.