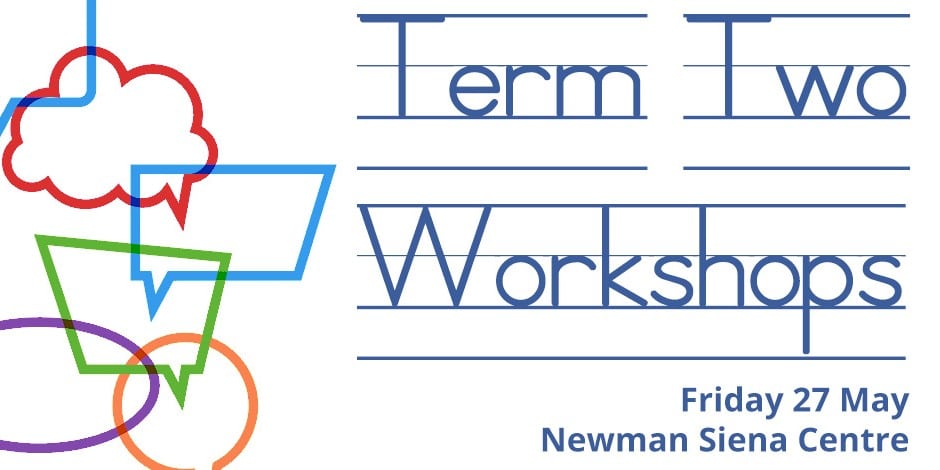 Join us on Friday 27 May for a full day of powerful professional learning. Choose from three workshop options: one focusing on teaching languages with a CLIL approach, another on iPads in the Language classroom, or another to improve your teacher-toolkit of strategies for classroom management and instruction. Each workshop goes for the whole day and participants cannot switch between them.
All the info:
Date:

Friday 27 May, 8:30am – 3:00pm

Venue:

CEWA Newman Siena Centre, 33 Williamstown Rd, Doubleview

Cost:

$60 MLTAWA Members, $80 Non-Members

Schedule:

8:30 – 9:00
Registration
9:00 – 10:30
Part I
10:30 – 11:00
Networking and Morning Tea (provided)
11:00 – 12:45
Part II
12:45 – 13:30
Networking and Lunch (provided)
13:30 – 15:00
Part III
Choose from three workshop options:
Option One: Teaching Using a CLIL Approach by Nadine Fraize


 

Workshop Info
What is a Content and Language Integrated Approach (CLIL) and why is it considered an effective methodology for teaching a language? Nadine Fraize will allow participants to experience being a learner using a CLIL approach and demonstrate how this method and approach is currently being adapted and delivered in many schools in Scotland. During this whole day workshop, participants will also look at how to design a simple CLIL unit and get started on developing one for their own context and language.

Presenter Bio
Nadine has been running successful workshops for AISWA, MLTAWA and AISQ for the last few years. She has taught French in WA and was Head of Languages at Hale School until 2000. She is well known for her superb retention rates for Years 11 & 12 in an all-boys school. After returning to Europe, she worked for the University of Aberdeen and Technip UK, focusing of Adult Education and Professional Development. Nadine is now based in Brittany where she co-founded Langues et Terre, a language and training centre, specializing in projects and linguistic/methodology courses for European and Australian teachers of French, English and other modern languages. She is also involved with Powerlanguage, a company which develops planners and resources (including CLIL resources) for language teachers and their students, from early primary to secondary levels, and the implementation of the 1 + 2 approach to modern languages, in Scotland.

Option Two: iPad Apps for Language Learning by Kate Reitzenstein


 

Workshop Info
This whole day workshop will provide teachers with the opportunity to explore a range of apps for communicating and creating digital media in the target language. Aimed at teachers with beginner and intermediate skills in ICT, participants will become familiar with simple and preferably free/low cost apps through simple and structured tasks. At the end, participants will complete a culminating task/project that involves using all the content produced during the day. Participants will be provided with an iPad loaded with all the apps that will be used in the workshop, for use during the day. However, they should also bring their own personal/work iPad or alternative technology, as well as, a set of head phones to the workshop.

Presenter Bio
In addition to her voluntary role as President of the Modern Language Teachers' Association of Western Australia Kate Reitzenstein works as a Consultant for Languages of the Association of Independent Schools of WA. She organises professional development activities and provides advice to schools and teachers on policy, curriculum and resources. Prior to taking on this role in 2014, Kate worked as an Indonesian language teacher for fifteen years at three secondary schools, with experience using the Curriculum Framework and the Middle Years Program and Diploma Program of the International Baccalaureate curriculum.

Option Three: Effective Classroom Management and Instructional Strategies for Student Engagement for Languages Teachers (K-12) by Gabriele Reid


Workshop Info
Behaviour management and student engagement is an ever increasing challenge. This one day workshop is designed to address these issues through delivering a balance of practical skills with research and theory to help teachers gain a better understanding of how and why students present challenging behaviours and therefore confidently plan to manage them.

Topics covered in the workshop include:

Building a positive, cohesive classroom
Techniques to minimise the chances of behaviour escalating
Responding to student behaviour escalation by using effective Choice Statements
Active participation
Framing Questions for student engagement
Anticipatory SET as a tool to motivate and engage students
Functional Behaviour Analysis
The Power Student
The nature of a power struggle; and
A range of strategies to respond to and to prevent escalation

This workshop follows on from Gabriele's 2015 half-day workshop and will take participants further, addressing the theory behind practice and explore strategies in more depth. Participants who did not attend the 2015 workshop are more than welcome to attend.

Presenter Bio
Gabriele Reid works with the Department of Education's School Of Special Educational Needs (SSEN) in the area of Behaviour and Engagement. This is a new, small and specialised learning academy that focuses on providing professional learning for teachers to develop skills and knowledge in effective instructional practice and behaviour management. Gabriele is a specialist teacher herself and understands many of the specific challenges that brings. Her background in psychology gives her the expertise to help teachers gain a better understanding of how and why students present challenging behaviours and she has many proven practical strategies to impart to participants. Gabriele, being a native speaker of German, also has an interest in Languages and an understanding of languages education. Gabriele has structured a tailor-made full day program specifically for the MLTAWA, based on sound theory and best practice. The MLTAWA is delighted to welcome back Gabriele after many requests from MLTAWA members to follow-on and follow-up on her 2015 workshop.
Supported by:
Registration:
Please register by Thursday 19 May. Late registrations will not be accepted.
More information: