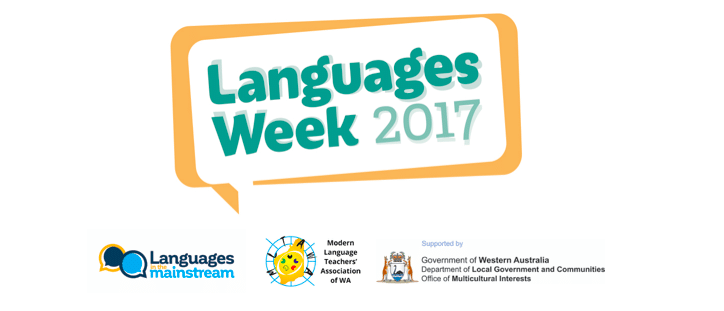 As part of the Languages in the Mainstream project, statewide recognition of Languages Week 7-14 August is designed to raise awareness of the benefits of language learning, highlight the linguistic diversity in our community and celebrate the work of our students and teachers in community language and mainstream schools.
Check out and download the Languages Week Handbook for ideas for your family, school, organisation and community.
[gview file="http://mltawa.asn.au/wp-content/uploads/Language-Week-Booklet.pdf"]
Once you have finalised your event use the Languages Week Poster to advertise
[gview file="http://mltawa.asn.au/wp-content/uploads/Languages-Week-Poster.pdf"]
Use the Languages Week Logo to raise awareness by adding it to your email signature etc.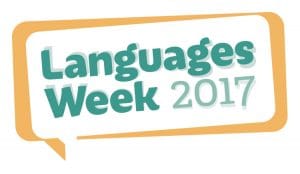 Click here for more Languages Week ideas and resources.
Languages in the Mainstream is a 12-month partnership project between the Modern Language Teachers Association of Western Australia Inc (MLTAWA) and the Office of Multicultural Interests (OMI). The project, which promotes the benefits of language learning in mainstream and community schools and the broader community, was launched by the Minister of Citizenship and Multicultural Interests, Dr Mike Nahan MLA, on 20 August, 2016. The project involves the delivery of a series of public events throughout the year that promote language learning and will culminate in a revived, statewide acknowledgement and celebration of "Languages Week" from 7-14 August 2017. The expected benefits for the community include moving from a multilingual society (many language groups coexisting) to a plurilingual society (many language groups interacting with each other to promote social cohesion, increased intercultural understanding and improved language and literacy skills among citizens).