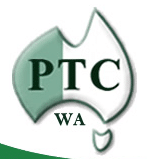 The Profession Teaching Council of WA (PTCWA) Awards presentation ceremony was held Wednesday, 24 October at Tompkins on Swan. As you can see there was a big group of language teachers present who duly cheered guest speaker Minister Ellery when she reminded the audience that while STEM is important, so too are Humanities, and Languages in particular, in preparing our students to navigate the global workforce and life of which they will be a part!
Those honoured include:
Dr Xuanli Ma (Chinese Language Teachers' Association of WA Inc)
Lynne Rockliff (Modern Language Teachers' Association of WA Inc)
Amra Munir (Teachers Association of German WA)
Brigitte Blundson (Teachers of French Association WA)
Paula O'Donnell (Western Australian Association of Teachers of Italian Inc)
Dr Angela Evangelinou-Yiannakis (Western Australian Modern Greek Language Teachers Association)
Jeremy Synder (Westralian Indonesian Language Teachers' Association)
Congratulations on your well-deserved awards!
Thank you to all those at PTCWA for making the awards possible.