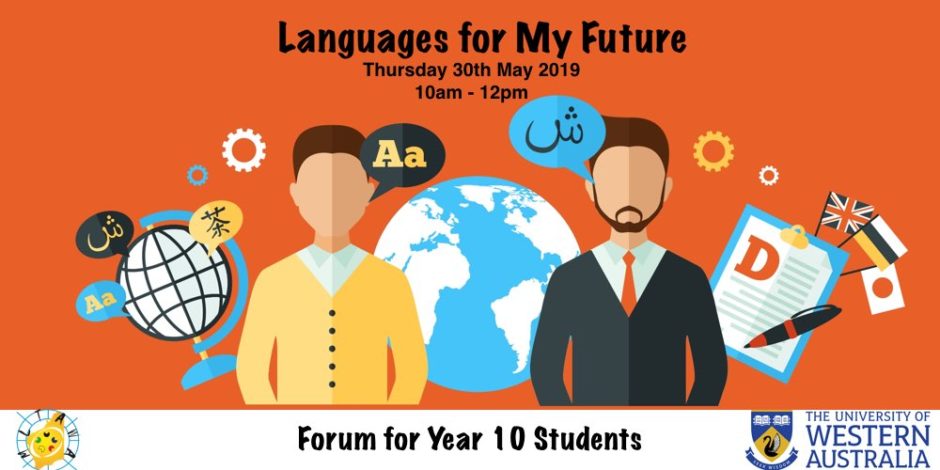 The MLTAWA invites Year 10 students and their teachers to attend the 2019 "Languages for My Future" forum and panel discussion. The aim of the event is to encourage and inspire students to continue with their language studies into the senior secondary years and beyond.
The main feature will be a panel discussion with current university students or recent graduates. The panel members will provide real-life examples of the highlights and challenges of their language learning journey, tips for success and an insight to the opportunities it has created.
Brief information from a range of tertiary institutions regarding language course offerings will be provided and the process for enrolling in a Year 11 Language course and the benefits of the Languages ATAR Bonus will be discussed.
With the kind support of UWA, we are able to run this event at no cost to students and schools. However, please note that this year the organising teacher must be a current MLTAWA member to participate.
Date: Thursday 30th May 2019
Time: 10:00am – 12:00pm
Venue: Social Sciences Lecture Theatre, UWA
Cost: Nil
To book for this event, please complete the registration form and return it by email to [email protected] by Friday 17th May 2019. To allow a range of schools to participate, the number of students from each school will be limited to 40.
Refreshments will not be provided, but teachers may like to encourage their students to bring a packed lunch to enjoy, after the forum, on one of the many lawns or you may take the opportunity to visit some of UWA's eateries.