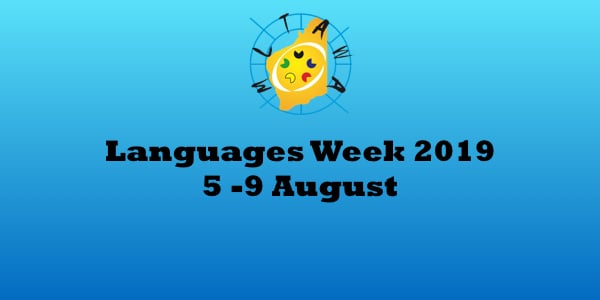 To celebrate Languages Week this year, on Wednesday 7 August, the MLTAWA hosted an evening of guest speakers, student performances and the Languages in Our Landscape competition prize giving.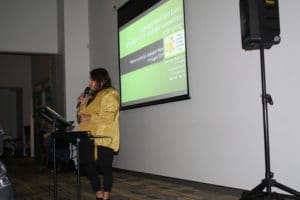 The evening started with refreshments followed by a stirring Welcome to country by Kerry-Ann Winmar a Whadjuk woman and traditional Nyungar owner from the Perth region. Kerry-Ann also read a story from an anthology, of traditional family stories from her youth, she has published, and which includes illustrations by her sister.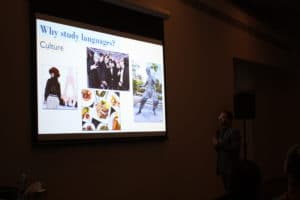 Dr Nicola Fraschini, Professor of Korean at the University of Western Australia, then engaged us to think about language learning and its benefits.
Later Kate Reitzenstein reminded us of why we are celebrating Languages Week and the value of competitions, such as Languages in Our Landscape.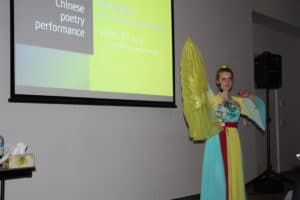 Throughout the evening we were treated to performances by students.
Anna Bullard, a Year 12 student from Rossmoyne SHS, shared with us her journey learning Chinese from Year 3 to Year 12 and why she finds it such a fascinating language that she hopes to be able to use in the future. Anna then recited a the Chinese poem 水调歌头-明月几时有 (shui diao ge tou – ming yue ji shi you). Thank you to Anna and her teacher Mrs Yip.

Huntingdale Primary School Year 3/4 class performed an adorable rendition of I Tre Porcellini – the Three little pigs. Thank you to Mrs Andrews and Mrs Williams for preparing and accompanying: Addison Fletcher, Alex Angel, Nevaeh Quaynor, Jet Nelson, Chiedza Ndara, Charli Howarth, Joshua Kelly, Kenji Snellin, Lalita Sarjana, Remy Taylor and Oliver Chipchase.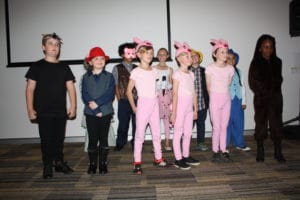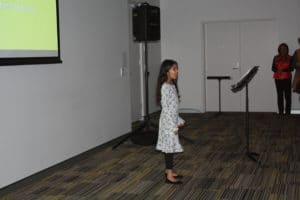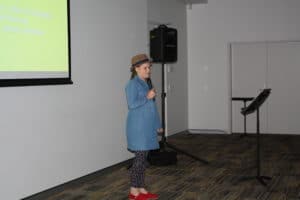 Later we were entertained by Maahi, a Year 4 student at St Stephen's School Carramar, with a performance of 'Sur le pont d'Avignon' and Bianca, in Year 6 at St Stephen's School Duncraig, with a recitation of the traditional French poem 'Le Jument de Michao'. Merci.

Our multilingual, multicultural event was crowned by a beautiful and energetic Bollywood style dance by Disha Dokhe a Year 8 from the Hindi Paathshala School.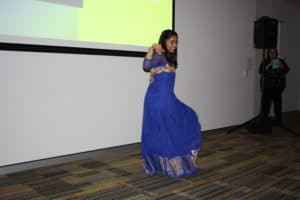 Thank you to everyone who contributed to our 2019 Languages Week celebration event. Check out more photos from the evening below.
If you have highlights from Languages Week celebrations from your school that you would like to share via our website, email [email protected]