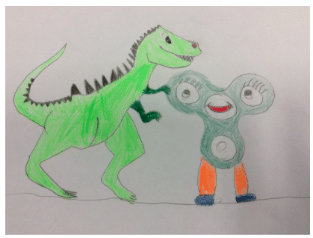 The Let Me Tell You a Story, Let Me Tell You in My Language competition was very popular in both 2017 and 2018, and we are looking forward to lots of great entries this year. It is open to background and first language speakers of a language.
Students tell an original story in two languages. One language must be English, the other a language other than English (ie spoken in the home and/or community). The story can be about any topic, can be true to storyteller's life or fictitious. The story should be intercultural, ie conveying ideas and messages about the other language and its culture(s).
Stories can be presented either as a bilingual film or a bilingual eBook.
This competition is open to any student in Pre-primary to Year 12 in a Western Australian school.
Detailed information, resources, a timeline and Ts&Cs are available on the competition page.
Past entries are on the MLTAWA Youtube channel
Need some advice about the competition contact us at
[email protected] .
Submissions due 25 September 2019.