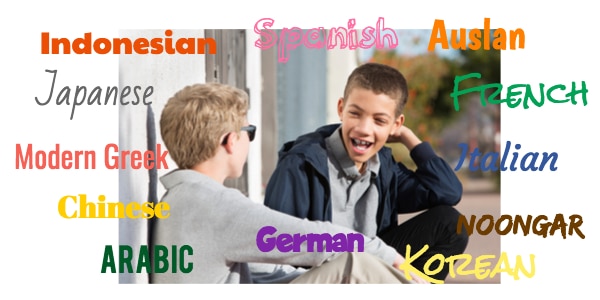 A competition for second language learners of Arabic, Auslan, Chinese, French, German, Indonesian, Italian, Japanese, Korean, Modern Greek, Aboriginal Languages, and Spanish.
Two students of a similar age/year level sit/stand side by side and hold a conversation by asking and answering questions about any topic using familiar language that has recently been explored in class. The conversation must be filmed, which can be done using a device such as an iPad/iPhone and the assistance of a tripod or a third person filming.
The competition is a great way to engage students in using language more spontaneously. View some of last year's entries on the MLTAWA youtube channel.
Submissions due by 25 September. Details, resources, declarations, a timeline and T&Cs available on the competition page.

Contact [email protected] if you require further information.
This competition is available only to students of MLTAWA members and affiliates.