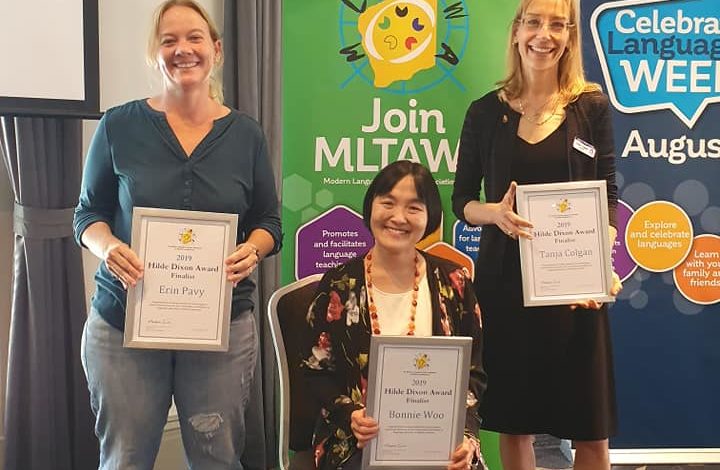 The three 2019 Hilde Dixon Award finalists were honoured at the MLTAWA 2019 AGM on Saturday, 23 November at the Esplanade Hotel, Fremantle.
Congratulations to the finalists, Erin Pavy, Tanja Colgan and Bonnie Woo. Three amazing teachers and leaders who all epitomise the essence of this award.
Congratulations to Bonnie who was announced the 2019 recipient. Bonnie received a certificate, trophy and $500.