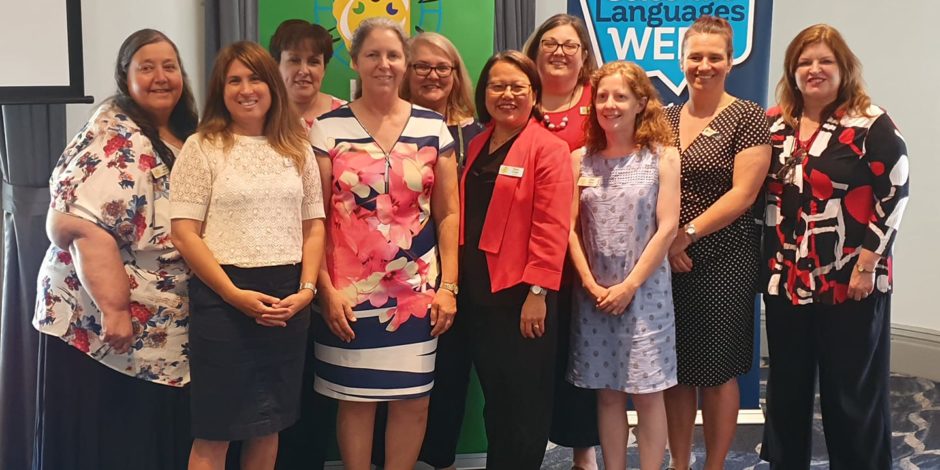 Thank you to all our members who attended the Breakfast and AGM Saturday, 23 November. Congratulations to Bonnie Woo (MLC) recipient of the 2019 Hilde Dixon Award. It was wonderful to catch up with so many of you, including:
Life Members – Pamela Miller and Fulvia Valvasori
Hilde Dixon nominees – Erin Pavy, Tanja Colgan and Bonnie Woo
Past Hilde Dixon recipients – Fulvia Valvasori, Esther Blood, Helen Kuehs, Kate Reitzenstein and Jieqi Zhang
SLA presidents – Muhammad Agherdien (ALTAWA), Tanja Colgan (TAGWA), Jieqi Zhang (CLTAWA).

We were also delighted to welcome two of our newest members – Sonia Gillman and Hoda Abougamos.
Our committee for 2020. L-R: Lynne (secretary), Marisa Schiavi (general committee), Janine Tate (general committee), Helen Kuehs (president), Nadia Civa (immediate past president), Susan Croker (treasurer), Kate Williams (vice president), Esther Blood (general committee), Julia Mueller (general committee), Nicky Griffin-Appadoo (general committee).
All the best to Helen Kuehs and the rest of the committee.