Best wishes for 2021
Integral to high quality languages teaching and learning is the role of the languages educator.
As the peak body for languages educators in Australia, AFMLTA is looking forward to working with the MLTAs in each state and territory and our other strategic partners to continue to provide vision, leadership, representation, advocacy, professional learning and support for quality teaching and learning of languages in 2021.
We would like to take this opportunity to wish each and every member in each of our 8 member associations all the very best for your work throughout this year.
AFMLTA 23rd International Conference
ONLINE
The 23rd International Languages Conference will be held online on 5-6 July 2021. Registrations for the conference will open soon.
A number of exciting keynote speakers and workshop presenters have been confirmed already. Registrations and call for papers will be launched soon. Save the date!
Confirmed speakers:
Janice Aubury – Former President of the Canadian Association of Second Language Teachers, Director of the Institute for Innovation in Second Language Education and the Director of Curriculum at Edmonton Public Schools, Canada
David de Carvalho – Chief Executive Officer, ACARA
Professor Ken Cruikshank – University of Sydney
Professor Anne-Marie Morgan – James Cook University
Call for papers
Teachers, researchers and academics are invited to submit an abstract for a 30 minute presentation (including question time) related to one of the conference themes. Proposals for presentations that are related to theory, research and practice in the area of Languages teaching and learning are welcome. Languages include all languages other than English learned as a second or additional language, or as a heritage language, in schools or in community language settings.
The Conference themes include:
Leadership in languages education
Languages in preschool and the early years of schooling
Intensive languages education (including CLIL, Bilingual education)
Teaching and Learning of Indigenous Languages
Teacher education for language education
Responding to diversity in the classroom
Heritage/background/community language education
Programming, planning and assessing language learning
Application of digital/mobile technologies in languages education
Virtual/online learning
Innovation in teaching and learning languages

AFMLTA Professional Standards
COMING SOON!
The AFMLTA Executive Committee has been working on an updated version of our Professional Standards for accomplished teaching of languages. We will be launching the updated standards to coincide with the launch of our new website later this month.
Patji-Dawes Language Teaching Award: Nominations Open
CLOSING SOON!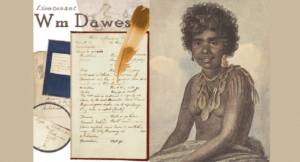 Do you know an accomplished language teaching practitioner or team of practitioners?
Why not nominate them for this award?
The Patji-Dawes Language Teaching Award honours outstanding achievements in teaching languages other than English by an accomplished practitioner or team of practitioners in Australia.
The Patji-Dawes award is an initiative of the ARC Centre of Excellence for the Dynamics of Language through their Outreach program, which includes a commitment to improving levels of multilingualism and mastery of other languages in Australia through understanding and public debate on how we learn (and teach) second and other languages most effectively. The award is co-sponsored by the two national language teaching bodies, the Australian Federation of Modern Language Teachers Associations and the Languages and Cultures Network for Australian Universities.
The award will include a certificate, small cash prize and, if travel permitted, airfare and accommodation for both the prize-winner and their nominator to attend the award ceremony. In 2021, this is proposed for the AFMLTA conference in Adelaide, 4-6 July 2021.
Deadline for submission of nominations: 8 March 2021. Nomination forms and more details are available here.
Professional learning
Local and international languages conferences
12-13 March 2021: ALL (UK) Language World Conference (online)
To register at a discounted MLTA member rate click here. Call for Papers click here
5-6 July 2021: AFMLTA International Languages Conference (online)
10-12 July 2021: NZALT Conference, Wellington
27 – 29 June 2022: FIPLV World Congress. Warsaw, Poland (postponed from 2021)
AFMLTA Membership
To enjoy the benefits of AFMLTA membership, join the MLTA in your state or territory.
AFMLTA Communication
Website: afmlta.asn.au
Twitter: @afmlta
Facebook: facebook.com/afmlta
Email: [email protected]
AFMLTA Executive 2020 – 2021
President: Nathan Harvey
Immediate Past President: Amanda Pentti
Vice President: Sherryl Saunders
Secretary: Kylie Farmer
Treasurer: Jackie Mikami
Babel Editor: Andrew Scrimgeour
Promotions Officer: Anne-Marie Morgan
Information Officer: Gillian Cordy