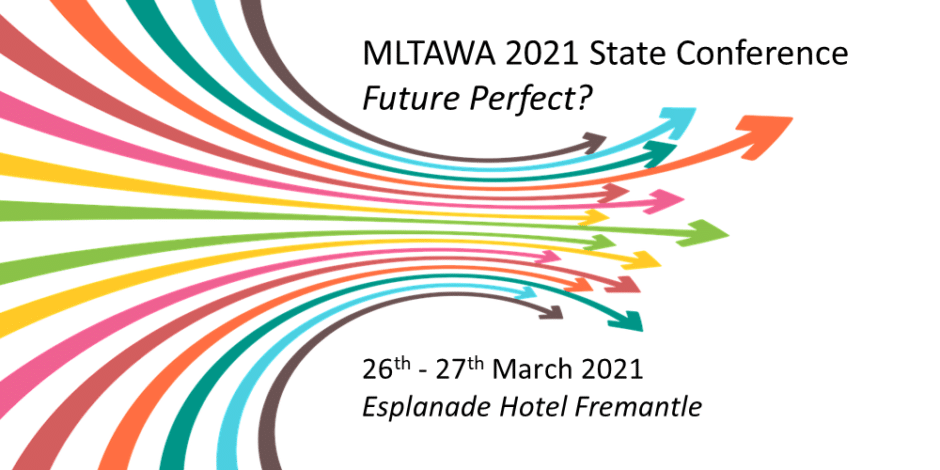 MLTAWA Biennial State Conference 2021
Friday 26 – Saturday 27 March
Esplanade Hotel, Fremantle
Registrations for the MLTAWA State Conference Future Perfect? are now open to all language teachers and educators.
We are excited to bring this conference to you with its focus on engaging students in language learning at a time of global change and challenge.
Highlights of the program include keynote speakers, Adelle Wilkes from Scotch College, Perth, with a focus on future capabilities; Angelika Güttl-Strahlhofer and Heike Philp, experts in the field of online teaching and learning, who will be live streamed from Vienna, Austria; Nathan Harvey, President of the AFMLTA; and Professor Rhonda Oliver from Curtin University, who will present the Nick Norris Memorial Lecture. A further highlight is the panel discussion which will entertain, be thought provoking and present diverse perspectives. The two days will also feature a variety of motivational presentations and workshops by experts from primary, secondary and tertiary fields, and include presentations on the Western Australian Curriculum: Languages. Many single language associations' symposiums are also not to be missed as these will feature a range of presentations and workshops in language.
The draft conference program will be made available by early March with full details of the keynotes, parallel sessions and symposiums.
Delegates can choose to register for the whole conference, which includes the high tea guest speaker and panel discussion event, or one day only. There is also the option of attending the special high tea event separately.  Full program attendees will have priority to attend the high tea. There are only 100 places available for the high tea guest speaker and panel discussion so you are encouraged to register early.
There is a special accommodation price at the Esplanade Hotel for delegates who book before the 18 March: $150 per person per night.  Book directly with the Esplanade Hotel HERE.
The Early bird registration for the conference is available until 10 March.
Registrations close on Monday 22 March.
Due to Covid-19 considerations, registrations are limited so be sure to register as soon as possible to avoid disappointment.
Three grants will be drawn after early bird registrations close. If you are a member of the MLTAWA and are attending the full conference, you will be eligible to be in a draw to be selected for one of these grants:
Regional (full cost of the conference $260)
Presenter (full cost of the conference $260)
ImmerseMe New graduate (full cost of the conference $260)
For full details of grant criteria, please see the registration page.
There will be one Membership lucky dip door prize drawn at the end of the conference. Only MLTAWA members are eligible and must be present to receive their voucher for one year free membership.
To make the most of the conference, make sure to click on the ikons below to follow us on social media: 
In order to receive full benefits of membership of the MLTAWA, please follow this link to join or renew. Membership renewals are due in March. JOIN/RENEW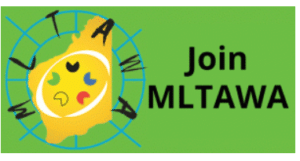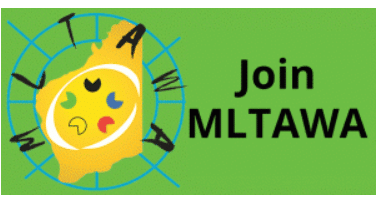 Please follow the link below to register for the conference.
Look forward to seeing you there!
Conference Registration Prices
Early Bird Registration (until 10th March)
Regular Registration (11th March – 22nd March)
Friday Conference
High Tea
Saturday Conference
Full Conference (including High Tea)
Friday Conference
High Tea
Saturday Conference
Full Conference (including High Tea)
Member

$140
$45
$140
$260
$160
$45
$160
$320
Non-Member
$160
$45
$160
$320
$200
$45
$200
$400