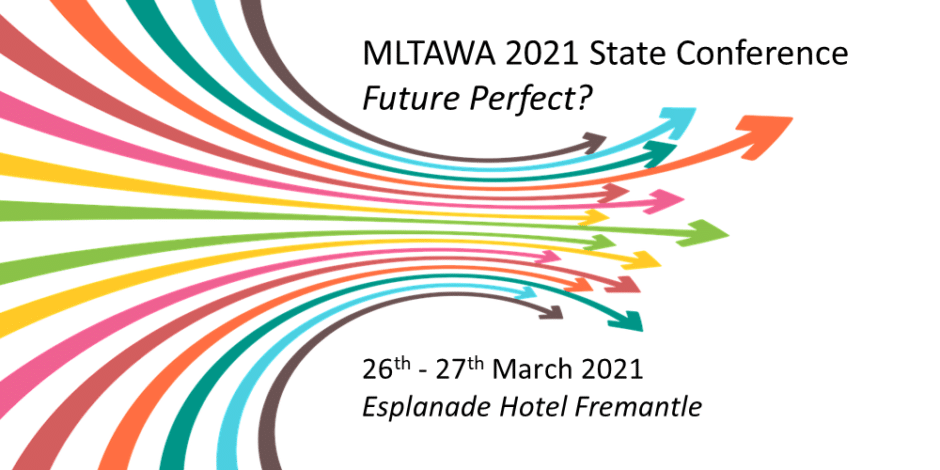 We are getting very excited to see you all at the MLTAWA biennial State Conference. The conference is jammed packed with valuable sessions and interesting topics and will provide you with some excellent professional learning as well as time for networking with your colleagues. 
Here are a few housekeeping tips to enhance your conference experience:
Registration:
o Friday: 8:00am for an 8:30am start
o Saturday: 8:15am for an 8:45am start
·  Please bring your school name badges and phones or electronics devices.
·  Download the Slack app as all conference 'paperwork' will be shared digitally. Link to Slack https://join.slack.com/t/mltawaconference2021/shared_invite/zt-mdpp9501-Gm24UFvVDabABqyQHbtbMg
·  Please bring an order number and payment method to use at the trade shows, if you plan on purchasing any school resources.
·  Remember to be Covid safe and sign in as you enter the Esplanade Hotel. There are multiple hand sanitiser stations available for your use.
Parking:
There is a public car park diagonally opposite the Esplanade Hotel on Marine Terrace. Remember to pay.  There is a Wilson park garage a few minutes walk from the hotel on Essex Street.
Attached is a copy of the MLTAWA conference program Future Perfect?. It is designed as a digital program and is full of links to click on for more information. I would encourage you not to print the program and use Slack to access all the information on the conference program. 
Noongar dictionaries will be available at the conference. They are 62 pages long and cost $30 each.
The companies represented will be:
·  The Language Centre Bookshop (Annie Folk) – The Language Centre Bookshop has a range of books – texts, dictionaries, literature and culture, as well as a wide variety of other language learning resources, charts, DVDS, CDs, recordable and programmable items and games, including many IT items.
·  Cengage Australia (Glenn Watson) – Cengage are publishers and have various texts and workbooks, mainly for secondary schools
·  Pearson Australia (Thevy Narayanan) Pearson are also publishers, with texts and other materials mainly for secondary schools.
·  Le Toboggan (Filipa Pinto) – Le Toboggan has many children's books in a variety of languages as well as DVDs, CDs and games.
·  LTA Education (LOTE Teaching Aids) (Sam Smith) – LTA has a huge range of charts, flash cards, maps, desk mats, book marks, certificates, games, prizes, etc in a wide variety of languages and can also make to your own special requirements. Sam will only be available on Friday.
Please do take advantage of these companies and support them during the conference.
We look forward to seeing you at the conference.