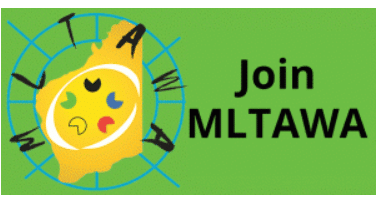 Are you … a full-time student at a Western Australian university studying languages or training to become a teacher of a language, a retired teacher of languages or a language assistant working in a Western Australian school?
If this is you, we would like to invite you to become an MLTAWA AFFILIATE – at no cost!
MLTAWA Affiliates will receive email updates, have access to the members only section in the MLTAWA website and will be able to attend MLTAWA events at members' rates. Please note that MLTAWA Affiliates do not have voting rights, cannot nominate or be nominated for MLTAWA awards, nor will they receive the Babel Journal.
You can express your interest in becoming an MLTAWA Affiliate by sending us an email at [email protected]. Please indicate which category best explains your current role/interest in becoming an Affiliate and we will get back to you as soon as possible with more details.