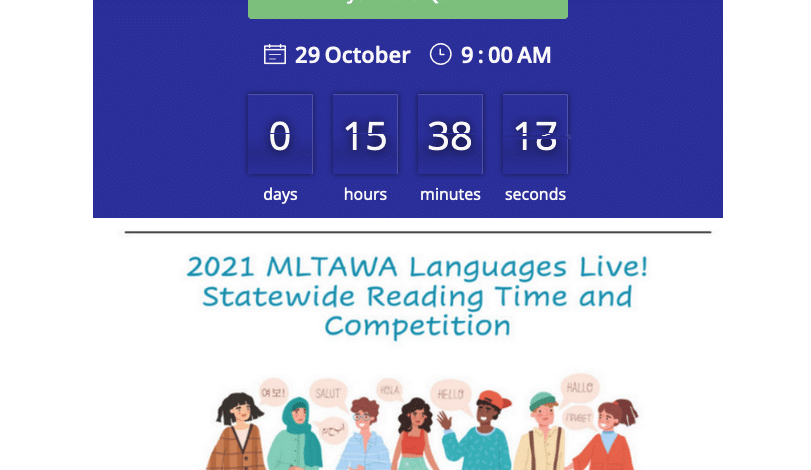 By participating in this competition, teachers acknowledge that they will not be helping students to answer any of the questions.
Teachers also acknowledge that the four members of the selected team are those named and submitted to the MLTAWA for such purposes. Paper dictionaries are the only form of support students may have access to during the competition.
Instructions:
The story will be read out uninterruptedly first, this is an opportunity for students to simply enjoy the story.
After this, the quiz will begin.
Certain portions of the story will be replayed throughout the quiz automatically, when this happens, make sure to watch/listen to the story first and proceed to answer the questions after that, sufficient time will be allowed for this.
Turn on the sound each time if needed.
Quiz will be automatically started at 9:00 AM for Primary Schools and 9.30 AM for Secondary Schools.