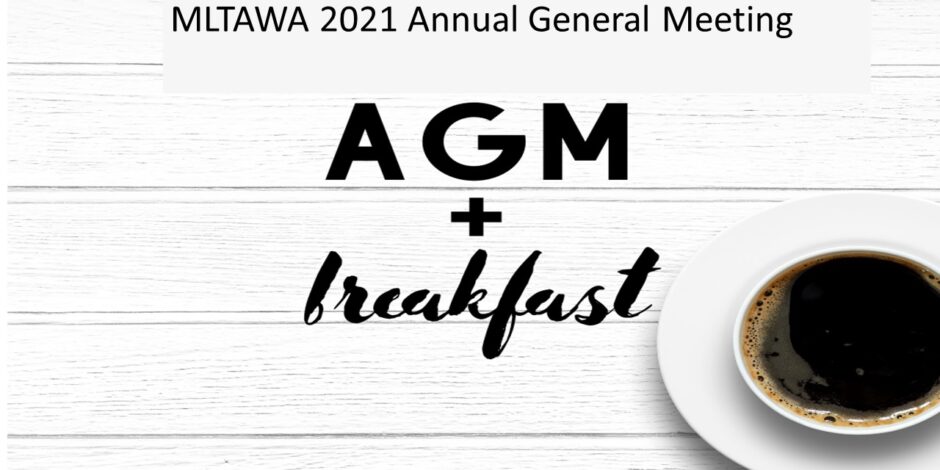 We would like to invite you to the Modern Language Teachers' Association of WA Annual General Meeting to celebrate another year of supporting teachers and Languages education.
On this occasion we will also be electing the committee for 2022. If you intend to nominate for the committee next year, please complete and sign the nomination form which can be accessed HERE. 2022 committee nomination forms and the agenda for the Annual General meeting will be emailed out to members.
Nomination forms must be returned to the Secretary by 15th of November 2021. 
We are looking forward to seeing many of you for breakfast on the 20th November 2021 at Joondalup Resort, Country Club Blvd, Connolly WA 6027.
8:30am – 9:00am: Arrival and Registration
9:00am – 10:00am: Buffet Breakfast and Networking
10:00am – 11:00am: Annual General Meeting 2021
11:00am – 11:30am: Networking and Farewells
Cost:
Members: $15 (subsidised by MLTAWA at 50%)
Non-members: $30
Please register for breakfast and the AGM 2021.
Please note that registrations for the buffet breakfast have been extended to the 14 November.