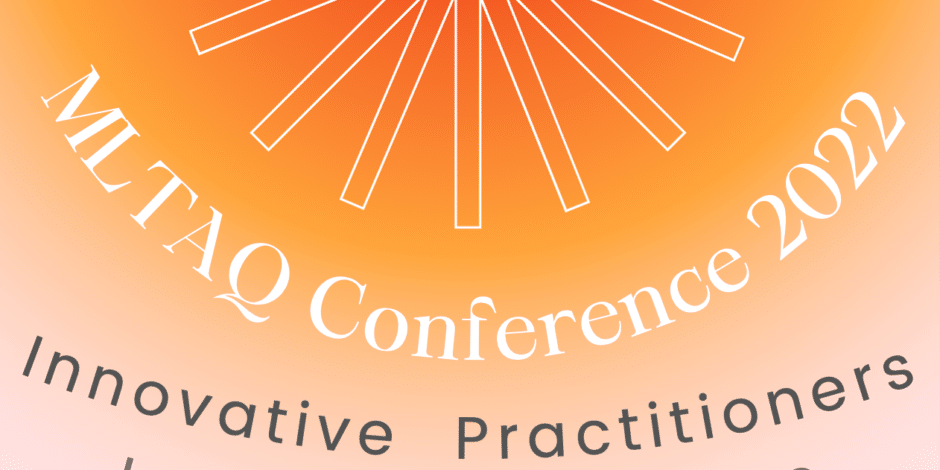 The Modern Language Teachers' Association of Queensland (MLTAQ) invites papers for the MLTAQ Biennial Conference 2022.  Our hybrid conference is to be held at Griffith University (Nathan campus) and online on 26-27 June 2022. 
The Conference is designed for teachers and pre-service teachers of Languages at primary, secondary and tertiary levels. The theme of the Conference is 'Innovative Practitioners, Innovative Practice' in which we would like to explore a variety of local and national perspectives on teaching languages. 
We welcome submissions from practising language educators at all levels of education, researchers, pre-service teachers and postgraduate students, as well as others with a languages focus for the concurrent sessions. Please use the following form to submit a proposal for a session. If you have multiple proposals, please repeat the process.
2022 MLTAQ Conference: Innovative Practitioners, Innovative Practice (google.com)