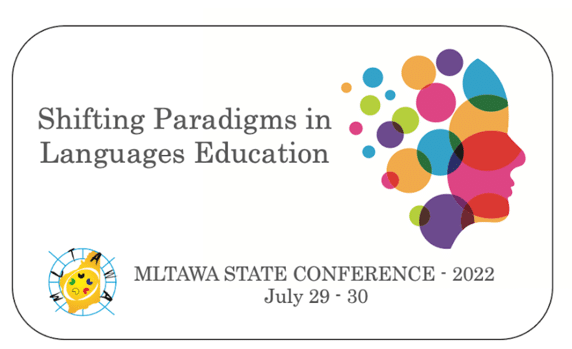 Dear MLTAWA Members,
We are delighted to officially open the registrations for 2022 MLTAWA State Conference.
MLTAWA State Conference 2022
The Modern Language Teachers' Association of Western Australia Inc (MLTAWA) will be holding our State Conference on July 29-30, 2022 at the Joondalup Resort in Perth, Western Australia.
The conference theme Shifting Paradigms in Languages Education is an open invitation for educators to explore current issues related to matters of equity, plurilingualism and shifting monolingual practices in Education through effective and innovative languages programs.
The conference will have a focus on the development, implementation and delivery of impactful programs to enhance students' overall standards of education, critical thinking skills, intercultural perspectives and their ability to function effectively as global citizens in the modern world from a sustainable, dynamic and efficient perspective.
Friday 29th – Saturday 30th July 2022
Joondalup Resort, Joondalup
Early bird tickets closes 1st June 2022
Click here to register for the Conference.
Keynote Speaker for the Conference is Michelle Kohler, President of the Applied Linguistic Association of Australia. To read more about our Keynote speaker, CLICK HERE