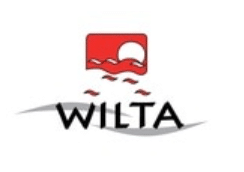 Free workshop available to all WILTA Financial Members
Presented by two amazing teachers, Colleen Barclay & Laura Wimsett.
Colleen Barclay – Demonstrate how to integrate the Aboriginal and Torres Strait Islander Histories and Cultures cross curricular priority in Indonesian Language Curriculum and showcase resources for this topic.
Laura Wimsett – Respond to our many request to explain the fun feature of her MISTERI unit and how she put them all together to challenge and inspire her students.
Time: 9am – 2pm
Date: Saturday 14 May 2022
Venue: UWA, Fairway, Nedlands (eZONE building) – Map and parking info will be sent to all registered.
Suitability: Primary & Secondary Teachers
Workshop also includes:
– Arrival Coffee / Tea
– Morning tea with snacks from Ibu Emma
– Lunch box from Tempayan Restaurant
More information can be found on your April issue of Warta Wilta! 
Contact [email protected] for any questions and queries.
Register via link below!
Workshop – WILTA – Westralian Indonesian Language Teachers Association