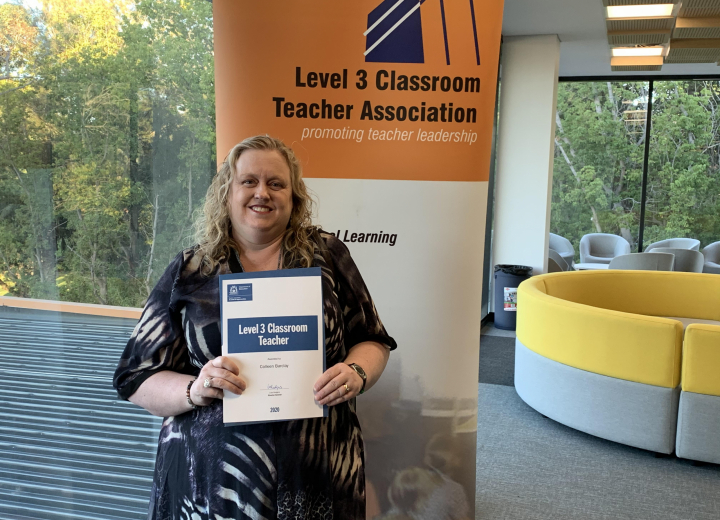 What is your favourite part about teaching a language?I love that I can share my passion for the Italian language and culture. I love that I can be super creative and make every learning experience enjoyable. I enjoy collaborating with colleagues and shining a light on our Learning Area. If I can engage my students and have most of them saying that Italian is their favourite subject then I've done a great job, and the executive team and school community are all happy and supportive. I also love that I can help students understand their identity and develop a greater understanding of their first language, no matter what it is.
What advice would you give to your younger self? 
Join your associations as they provide great PL and networking opportunities and can provide you support if needed. I also think I would say don't be afraid to try new things. We are all lifelong learners. Also, let students know that it is okay to not know everything, as a non-native speaker I am always learning more language. It is more important to learn language learning skills than the specific content.
Why did you become a language teacher?
Actually, I was going to be a genetic counsellor! I qualified as a genetic counsellor in 1999, but there was only one job back then at Kind Edward Memorial Hospital and someone already had it. I didn't want to move at that point as I was about to get married so I thought about what else I could do and decided that I could go into teaching. I had an inspirational Italian teacher (Nadia Civa) and this lead me to believe that this would be a great pathway for me. Whilst I enjoyed learning Italian at primary and high school, it was after I was part of the WAATI exchange program that my passion for everything Italian was truly ignited. Since becoming a Languages teacher I have felt that this is where I was always meant to be.