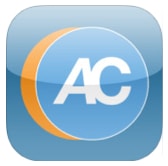 ACARA has released the draft Foundation – Year 10 Australian Curriculum: Languages for Auslan for public consultation from 19 May to 14 July 2016. To supplement online consultation on the draft Framework ACARA is holding a series of community consultation meetings around Australia during June and July to seek communities' feedback on the draft Auslan curriculum.
The Perth meeting will be held on Friday 10 June 2016 (4-7pm) at the Deaf Community Centre, WA Deaf Society/WADRA, Suite 46, 5 Aberdeen Street, East Perth  WA  6849
These meetings will provide an opportunity for communities to understand how Auslan is being addressed in the Australian Curriculum and to invite feedback on the structure including language learner pathways of the draft curriculum. The full schedule is available on the ACARA Languages webpage at http://www.acara.edu.au/curriculum/learning_areas/languages.html
To view or download the draft Auslan curriculum, visit the Australian Curriculum consultation website at http://consultation.australiancurriculum.edu.au/
To register to attend a consultation meeting, or for more information on the draft Framework, please contact the Languages team by email [email protected].