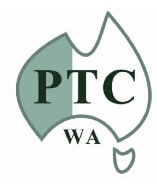 Penelope was among five language teachers who were awarded the prestigious title at the annual Professional Teaching Council of Western Australia Award Night on 26 October at Tompkins on Swan. Other recipients include Dr Hua Li (CLTAWA), Nicky Griffin-Appadoo (TOFA), Lois Tidman (TAGWA) and Nadia Civa (WAATI).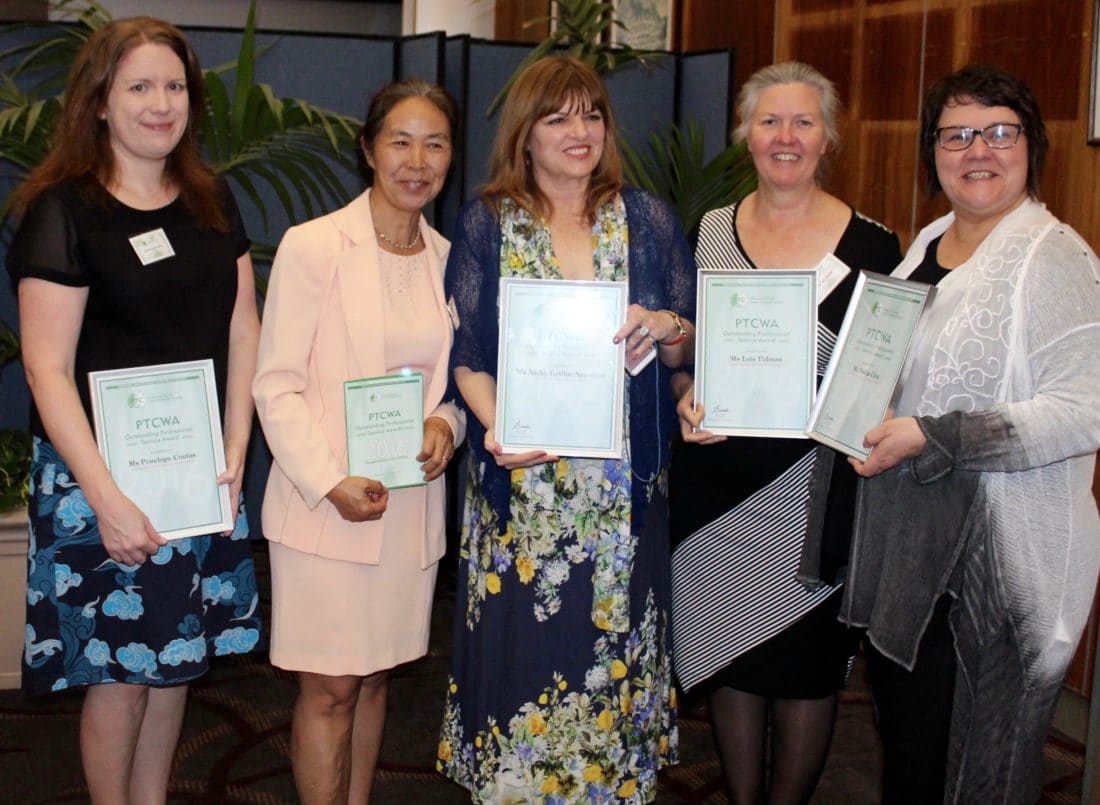 The Outstanding Professional Service Awards recognise an individual member's outstanding professional contribution to education in Western Australia, made in a voluntary capacity to their professional teachers' association. This provides the opportunity for each financial member association of PTCWA to consider the work of their members and nominate a worthy recipient. This was a chance to acknowledge the contribution Penelope has made towards the Modern Language Teachers Association of WA and her citation read:
Penelope has been on the MLTAWA Committee in various positions for the past 7 years and is a highly valued member and colleague. She was the WILTA representative from 2010 to 2012 and then joined as General Committee in 2013. Penelope took on the role of Webmaster in 2013, and then Webmaster/Membership Secretary in 2014. Penelope Coutas established the MLTAWA website in 2014 after a year of research and development. Since then she has been working tirelessly as a volunteer Webmaster and MLTAWA membership secretary. She maintains the MLTAWA Website by writing, soliciting and selecting articles for publication. Penelope liaises closely with the president and professional learning coordinator to create online registration procedures and forms and uses her creative and graphic skills to advertise events. The Webmaster role also involves moderation of the closed membership section where there are forums and jobs boards for members. As a result, the MLTAWA website is attractive and user-friendly website, providing a professional looking platform and a one-stop shop for current and potential MLTAWA members. As Membership Secretary, Penelope maintains the membership database tor the MLTAWA, which is a parent organisation to 6 affiliated Single Language Associations (SLA), and sits under the umbrella of the Australian Federation of Modern Language Teachers Association(AFMLTA). Hence the role involves ongoing liaising and provision of membership data to the AFMLTA and SLAs and instigating capitation payment through liaison with the treasurer. Penelope communicates regularly with members to renew membership and provides a point of communication for membership issues. Such positions require prompt friendly responses to continual daily enquiries and emails from our members, which now number 420 in total. Penelope's ongoing contribution to the successful running of the MLTAWA is most appreciated and she is a very deserving winner of this nomination
The MLTAWA congratulates all language teachers who were recipients in 2016 and thank them for their valuable contribution to Languages education in Western Australia.  We also extend our gratitude to PTCWA and the important role it plays in promoting professionalism in teaching. For more information about the Awards visit
http://www.ptcwa.wa.edu.au/?page_id=10
.