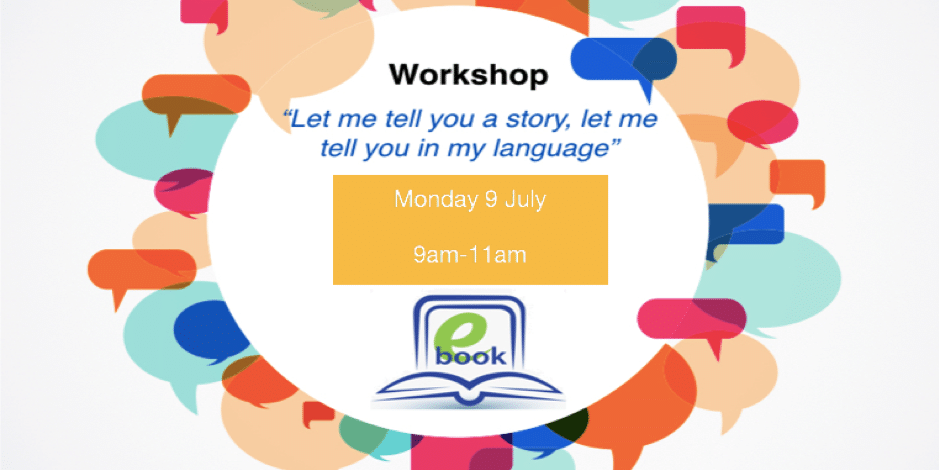 MLTAWA is offering a holiday workshop for the "Let me tell you a story" competition for background language speakers. This workshop is a repeat of the ones offered on 24 and 28 May.
Since the majority of last year's entries were ebook entries, the focus of the workshops will be on entering the competition using the Book Creator app for iPads. Book Creator was the most popular app used last year and perhaps the easiest for even young children to use. Handouts from last year's film workshop will be available for those who wish create a short film instead.
Even if you have no plans to enter the competition, please come along to learn about the possibilities of ebooks as a creative tool for your Languages classroom and to network with colleagues. Light snacks and coffee/tea provided.
The workshop will cover:
How to use the "Book Creator" app for iPads or Chrome and upload the entries for the competition
The general requirements of the competition
General copyright issues to keep in mind while entering the competition – how to create original images to avoid any potential breeches, where to find Creative Commons licensed images and how to acknowledge work belonging to others
Times:              Monday 9 July
Time:               9am-11am
Place:              Catholic Education Western Australia, 50 Ruislip St, West Leederville (Room G8)
(Plenty of free parking at the back of the building)
Please bring:   iPad with BookCreator downloaded (BookCreator One is free) or a device with Google Chrome downloaded
Registration through Eventbrite website
Monday 9 July 9-11am             Register here
We hope to see many of you there!