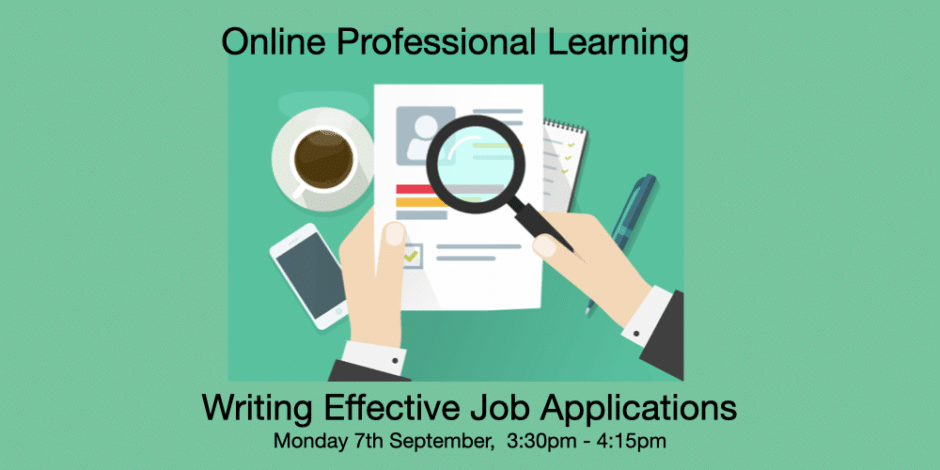 MLTAWA invites you to attend a 45 minute webinar on Writing Effective Job Applications.
It is now the time to apply for jobs if you are looking for a change or if you are a new graduate. This webinar will provide you with the opportunity to discuss the application process with two experienced Language educators who have been members of selection panels in the past. Tips for addressing selection criteria will be presented and you will also have the opportunity to ask any questions you may have.

Date: Monday, 7 September 2020
Time: 3:30pm – 4:15pm
Place: Online Zoom meeting
Please email [email protected] your expression of interest and the Zoom link will be sent to you.