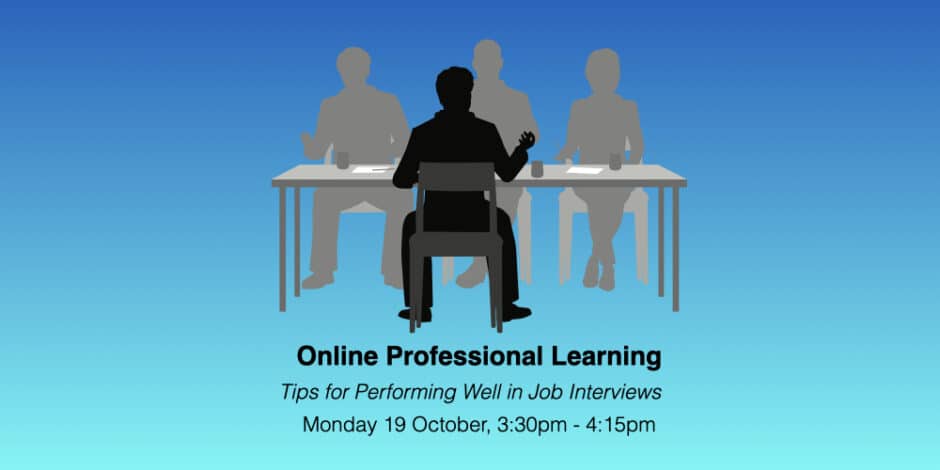 MLTAWA invites you to attend a 45 minute webinar on Tips for Performing Well in Job Interviews.
In response to feedback from our recent professional learning session on writing effective applications, this session will focus on preparing for and participating in job interviews for Languages teaching positions. This webinar will be facilitated by two experienced Language educators and will provide you with information about the typical interview process and recommendations for responding to the panel's questions. You will also have the opportunity to ask any questions you may have.

Date: Monday, 19 October 2020
Time: 3:30pm – 4:15pm
Place: Online Zoom meeting
Please email [email protected] your expression of interest and the Zoom link will be sent to you.