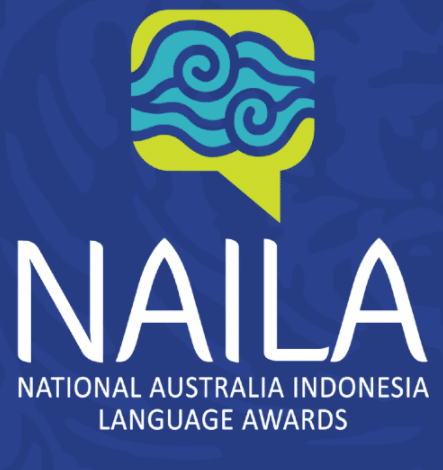 Dear Indonesian Educators Network,
I am pleased to announce that this year's NAILA – National Australia Indonesia Language Awards Competition is now open and you can find our Information Pack enclosed in this email.
Our theme for 2022 is… 'Hubungan/Relationships', with the core question being: 'How do you maintain relationships during a pandemic?' / 'Bagaimana kamu menjaga hubungan pada saat pandemi?' 
Participants are more than welcome to answer the above question OR can answer any of the questions within their category. It is entirely free of cost to enter and there is even prize money to be won! So please encourage your students and yourself to enter this year, as well as share around your networks!
You can also find the follow posters attached to this email – feel free to hang them up around the classroom or reshare via social media
Jade Lee
Engagement & Communications Coordinator2022 NAILA Information Pack (1)