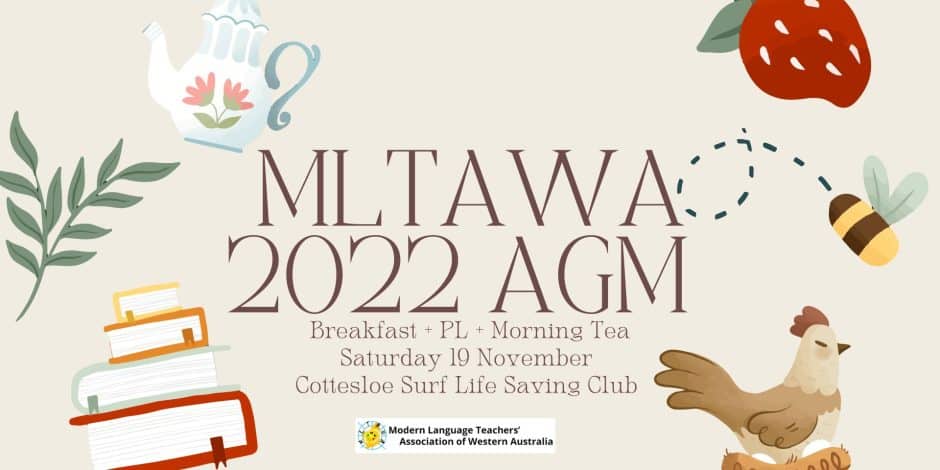 We would like to invite you to the MLTAWA Annual General Meeting (AGM) either in person or via Zoom, which will be taking place on 19 November 2022 at the Cottesloe Surf Life Saving Club from 9.30 am to 10.30 am. The AGM is a free event.
There will also be the opportunity to enjoy a professional development session after the AGM as well as networking with colleagues throughout the morning. MLTAWA will subsidies catering at the event so the cost for members who would like breakfast and morning tea will be $15 per person.
Agenda
8:15 – 8:30 Registration
8:30 – 9:30 Breakfast and Networking
9:30 – 10:15 AGM
10:15 – 10:45 Morning Tea and Networking
10:45 – 11:45 Professional Learning
MLTAWA Committee
All positions on the MLTAWA committee will become vacant at the AGM, except for the role of President, and we invite all financial members to consider nominating. You may consider applying for any of the following roles by submitting the attached form directly to me via email by November 10th, 2022, if you would like your bio circulated to members before the AGM. You can still nominate from the floor at the AGM.
– President Elect
– Vice-President
– Treasurer
– Secretary
– 5 General Committee Members
Register