The Competition
Students take a photograph of language other than English in their immediate landscape. The language may appear on signage, in artwork, as graffiti, in posters and advertisements, on moving objects etc in our environment. Students submit their photograph with a written description (in no more than 150 words in English) about the location of the language and what they learnt through their investigation of the language. For example, in their descriptions they may address questions such as:
Where was the photo taken?
Was the language on private property or did it appear in a public space?
Explain how you came to notice the language.
What language (other than English) is featured? What is its meaning? What is its purpose and message? Is this message important to you?
Who (do you think/know) is responsible for putting the language there? What was their motivation?
What does the language tell us about the place and the people who live or visit there? What does it tell us about the wider world?
How does seeing/ reading this language make you feel?
What did you learn about this language(s) and your own from this exercise?
Example description: Wara is Noongar word which means "bad" or "evil" and I found it on this personalized number plate. My guess is that the proud owner of this Commodore SS is Aboriginal and very proud of their Noongar heritage. They have chosen the word to connect with other Aboriginal people but with a tongue-in-cheek message of "don't mess with me!". I looked the word up in a dictionary and found other uses. For example, combined with the word kaat meaning "head", kaat wara means "mad" or "no good in the head". Waangkiny means "to talk" so wara waangkiny means "to talk bad" or "to swear". (Name/school/year)
The photographs must have been taken in a geographical location within the state of Western Australia. One aim of the competition is to gather visual evidence of just how linguistically diverse our community is.
Teachers of years 4-12 across all curriculum areas are encouraged to embed the competition task into their teaching / learning program to develop literacy and language awareness. Teachers must ensure students read the Code of Conduct advice about photographing before engaging in the task.
The printed size of the shortlisted photographs will depend on the quality and resolution of the image. Images must be in digital format taken with a good quality camera or phone camera (minimum 8 mps). Ideally, pixel size should be 5000 x 3800 and the total image size of 4-6 megabytes. Students should maximise the quality of the digital images by ensuring camera settings are set correctly. Entries that have been edited using image-editing software are eligible for submission.
Eligibility
Students from Year 4-12 may enter the competition.
Categories
Primary (Years 4-6)
Middle (Years 7-9)
Upper (Years 10-12)
Prizes
5 shortlisted finalists of each age category will receive a Finalists's Certificate and their photograph will be featured in an exhibition in celebration of Languages Week (5-9 August, 2019). Shortlisted finalists will be invited to attend the exhibition and will be notified via email.
A judging panel will award a 1st prize of $50, 2nd prize of $30 and 3rd prize of $20 for each age category. These winners will be announced at the exhibition/event.
2019 International Year of Indigenous Languages Category
In celebration of 2019 as the International Year of Indigenous Languages in addition to the main competition there will be a secondary competition for photographs and descriptions focusing solely on examples of Aboriginal languages in our landscape. The prizes and categories are the same as the main competition and 5 finalists will be shortlisted in each category. Students may enter both the main and the Aboriginal languages competition.
Judging criteria
The judging panel will judge the shortlisted submissions on the following criteria:
Recognition that language and culture are linked to identity
Understanding that language constantly changes due to contact with other languages
Understanding of the power of languages to influence social and cultural relationships and practices.
Submission process
To enter the competition, students send an email to [email protected] that includes:
One photograph of a language other than English appearing in the landscape (ie a location in Western Australia).
A description written in English of no more than 150 words
Name, school and year at school.
A signed Declaration Form by student, parent/guardian and teacher, scanned and attached to email.
Additional Declaration Forms for anyone under the age of 18 appearing in photographs signed by student and parent/guardian.
All competition submissions are bound by the Languages in the Mainstream competition Terms and Conditions.
Key Dates
28 June 2019  Competition Entries Close
17 July 2019 Finalists Notified
5-9 August 2019 (date TBC)  Languages Week Exhibition Event
Related documents and resources
Languages in Our Landscape Competition Poster Print out and display at your school.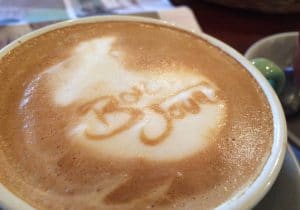 Enquiries: [email protected]
---
Quick links to other LitM Competitions