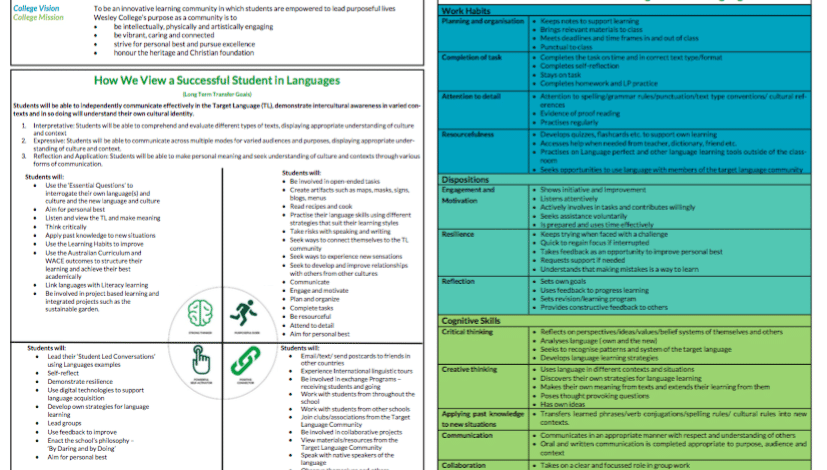 Wesley College has developed a guiding document for language learning that is an agreed reference point for the Languages department. The guiding document is supported by research and policy documents.
The department then used the Language Fishbone Diagram developed by Dr Lindy Norris from Murdoch University, which prompted the school to consider six important 'P' factors for a successful program to audit the Languages program. This enabled staff to to see the weakest and strongest aspects of the Languages program and from there collaboratively develop goals and tasks. See attached Goal for the Languages Department.
[gview file="http://mltawa.asn.au/wp-content/uploads/Goals-for-the-Languages-Dept.pdf"]
Many thanks to Claire Leong, Head of Learning Area – Languages for sharing such a valuable document so that schools have a tool to aid their strategic planning. Such a document draws on Claire's expertise and knowledge as former curriculum writer for the Curriculum Council and for a decade as Languages consultant for the Association of Independent Schools of WA.