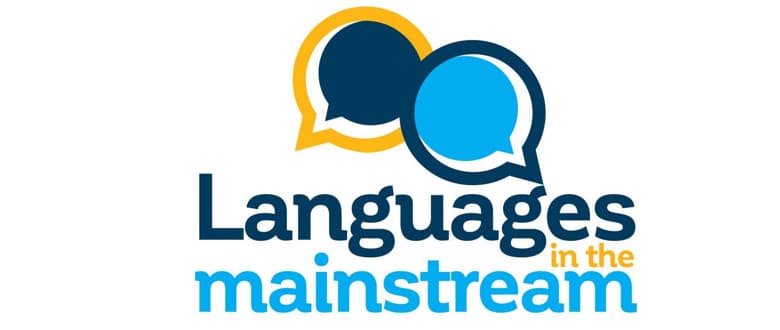 Here are the stories of the Judge's Choice Winners for the Languages as a Life Changer Competition.  The four winners will be presented with their $100 prize at one of the Languages Week events to be held this week. You will no doubt find their personal stories inspirational and motivating.
It's not too late to share your journey with language learning by entering the Short Description Category. To enter, post a short description (100 words or less) on the Languages in the Mainstream public Facebook group site. Signify that you are an entry by adding the #lovinglanguages hashtag. The entry with the most amount of 'likes' by noon, 14 August 2017 will win the People's Choice Prize of $100.
Languages as a Life Changer Winner: Kailin Guo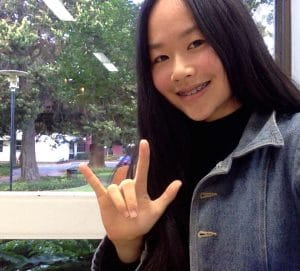 "Different languages have always fascinated me; their distinct rules, etymology and meaning. Growing up proudly multilingual, I recognised each language not as chains of words, but as intelligence intricately woven to form a beautiful melody unique to its culture. As said by Rita Mae Brown, 'language is the road map of culture. It tells you where its people come from and where they are going.'
In Shenton College I discovered beauty in a language very different to anything I'd known, a language I barely knew existed before then – Australian Sign Language, commonly referred to as Auslan.
Through Auslan, I discovered a world hidden to me all my life: the Deaf community. As I met various, amazing people, I grew to recognise Deaf people not as 'disabled' or 'lesser' but as a community with its unique language and culture. Not only has Auslan changed my perspective on Deaf people, it instilled within me an appreciation for those who are different from the majority. Indeed, differences splash brilliant colour upon an otherwise grey world.
Research has found that multilingualism serves to greatly improve academic intelligence, memory capacity and decision-making skills. I'll never forget that to Auslan, I owe my success. It would also increase employability, especially in fields where interpersonal skills prove vital. Whichever career I choose, I hope my multilingualism will make a small contribution towards a more accessible society for linguistic minorities.
Most importantly, Auslan has helped shape me into the confident, open-minded person I am today."
Languages as a Life Changer Winner: Athanassia Iosifidou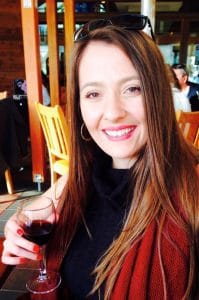 18 January 2003
"Stress. Excitement. Confusion. Accomplishment.
Off the plane from Greece in Australia. I hated that I could not express myself to my new friends. But I loved that I was here making Australian friends. Eventually, stress and confusion became excitement and accomplishment and people started telling me I even had an Australian accent. I was back in my comfort zone so I enrolled myself in first year French at university and immersed myself into everything French."
12 September 2014
"Stress. Excitement. Confusion. Accomplishment. Again.
On the plane to Paris half wondering if I was plain crazy for leaving Australia or for not having done it sooner. I moved to France for 7 months to teach English to high school students and got to travel the rest of Europe at the same time. Some of the best months of my life."
8 June 2015
"Joy.
Surrounded by a group of joy infectious Brazilians with their mesmerising attitude to life and their language, Portuguese. Something inside me went off again…I needed to learn this language! What better way to continue my language journey and visit Brazil to practise! Spanish will definitely be easier after this…"
9 June 2017
"Today.
Stress. Excitement. Honour.
Is it really me, the 13 year old girl from Greece who is writing to you about learning languages? In English?
Yes and you can do the same too. Who knows where that language can take you? It has taken me from Greece to Australia, France, Brazil and counting."
Languages as a Life Changer Winner: Pippa Johns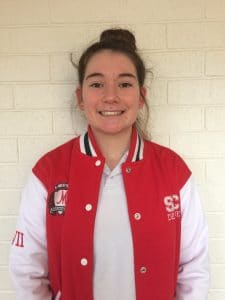 I have been studying French for roughly 8 years. Only just recently my love of languages has been developed. In the last years, the interest of learning languages suddenly sparked my obsession in learning and understanding another foreign language. I realised, that learning a language opens up my world completely, something larger than what I see in front of me. That yearning to have another connection with different people who come from different cultures, sparked my desire to learn more than just my native language.
Language learning has impacted my life in many ways. With French, I began to notice words that we use in English every day. It amazed me. How something has always been there, now to me makes a whole lot of sense. It has impacted me, how we have the ability to learn and speak a foreign language, to me it's kind of magical.
My favourite language learning quote is one from Ludwig Wittgenstein: "The limits of my language are the limits of my world". This quote resonates with me, because the idea of living in a limited world doesn't sit with me. I want to learn many languages, I believe that the world is my oyster, I want have the best chance to find that pearl and I believe this only be done by learning languages other than my own.
Languages has changed my outlook on life, that to really understand people, especially those from other cultures, you can only truly understand their attitudes and values through their language.
Languages as a Life Changer Winner: Ivan Samsonov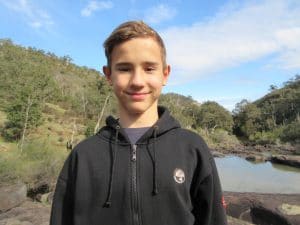 I think my mother language is Russian… This is why it is called the MOTHER tongue! My parents are both Russian. Although I was born in Russia I have never lived there for a long period of time. This beautiful language to which I originally belong I learn only from my parents and the books I read.
I grew up surrounded by… Italian. Italian peers, Italian culture, Italian mentality and teachers who taught me to love the soft and sweet sound of this ancient language…
I brought this treasure with me to Australia! I thought Italian might not be of any use at all, but surprisingly that has not been the case! I feel lucky knowing it! I feel incredibly "rich", armed, equipped with the proper instruments in my hands, ready to overcome any obstacle!
I am writing in English now… I have learned this language too. And who knows if English will dominate the other languages that mix up so often in my brain.
If some day I change languages once again (you never know what the future prepares for us), I won't be scared! Quite the contrary! I will accept it like a gift, a new experience to enjoy and discover with passion.
The knowledge of languages broadens our minds, as a language is not just a number of words and grammar rules. It is culture, traditions, people! It is a whole world! I know languages make me stronger!
By the way, I learn French at school…
Languages as a Life Changer Winner: Justine Richmond (People's Choice Category)

I can thank my m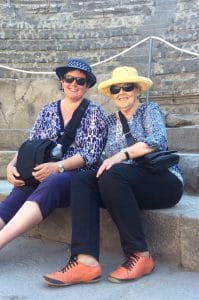 um for wanting me to learn a language. I learned Indonesian in year 8 (chosen because Indonesia is close to Australia) then in year 9, there were not enough students to form a class, so I changed to Italian. I then swapped schools for year 11 and 12, for some reason languages were an important part of this, at least for mum. We went to Perth College, but they didn't study Italian, so mum kept looking. In the end I went to St Mary's, who offered Italian. I wasn't that good at Italian at that point. And starting at the new school in year 11, discovered that I was about six months behind. Despite all this, I came home mid year of year 11 telling my parents there was 'some exchange thing I could do' but I didn't think they could afford it. To cut a very long story short, I ended up being an 'extra' on the second WAATI exchange in 1983 and went to Cagliari on exchange. I found myself in a family who spoke no English (slipped through the Intercultura net who had lied on their application to host) and just had to speak Italian. After three weeks, all my grammar kicked in, and I became more and more fluent. Coming home with my new Italian soul, I found my year 11 grades improved from about '60%' to about '90%' and came home enamoured with all things Italian. I then went on to study Italian at UWA. Life intervened and I went into banking and small business and later came back to Italian teaching. I've now had 7 students go to Italy on exchange, three of which studied Italian to Year 12 level. All of these experienced similar, soul changing experiences. Now, one of them lives in Italy and another is studying wine-making so she can do six months in Australia and six months in Italy. Languages are life changing.