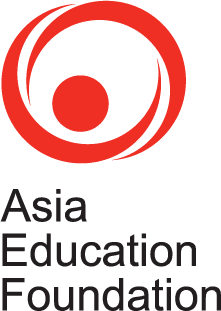 2018 Australia-Asia BRIDGE School Partnerships Program
BRIDGE: Building Relationships through Intercultural Dialogue and GrowingEngagement
 The Australia-Asia BRIDGE School Partnership Program is a generously funded program supported by the Department of Foreign Affairs and Trade. The Asia Education Foundation (AEF) is currently seeking applications from Primary and Secondary schools to take part in the 2018 program.
The AEF's flagship professional development program for over nine years, the Australia–Asia BRIDGE School Partnerships Program offers a unique opportunity for schools to equip their students to be ready for the world.
BRIDGE is an international program that establishes school partnerships between students, teachers and school communities. BRIDGE students collaborate on projects, practice language skills and develop lifelong friendships with students at their partner school.
Through the use of a blended model of teacher professional learning, face-to-face, online learning and an international homestay program with partner schools BRIDGE supports teachers to use technologies to open their classrooms to the world.
BRIDGE develops students to be global citizens who have:
deeper intercultural understanding
real-life digital capability
new knowledge of Asia and Australia
strengthened language skill
Read more and apply for the fully funded Indonesian program here.
Read more and apply for the partly funded ASEAN* program here.
Applications close 30 October 2017.
For more information, please contact the BRIDGE Team on [email protected] or call + 61 3 8344 4800.
Find the BRIDGE program on Facebook and Twitter.
*As part of the ASEAN program, schools can apply to establish a partnership with either Brunei Darussalam, Cambodia, Laos, Malaysia, Myanmar, The Philippines, Singapore, Thailand or Vietnam.
Click here to view the brochure.