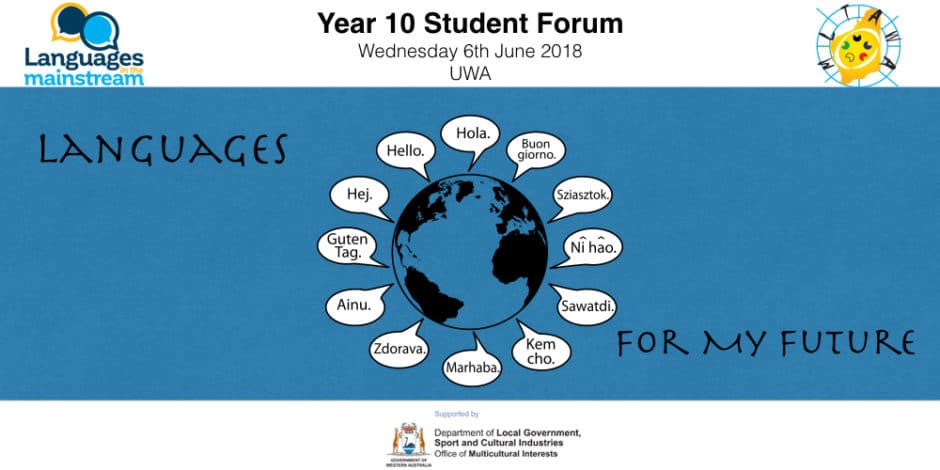 Following the success of the 2017 event, we are once again inviting Year 10 students and their teachers to attend a "Languages for My Future" forum and panel discussion. Students will undoubtedly walk away feeling informed, inspired and motivated to choose a language course in their senior secondary years.
Through a panel discussion, young people will share their experiences of learning a language at senior secondary level and beyond into university and TAFE. The panel members will provide real-life examples of the highlights and challenges of their language learning journey, tips for success and an insight to the opportunities it has created.
Information from a range of tertiary institutions regarding language course offerings will be provided and the process for enrolling in a
Year 11 Language course and the benefits of the Languages ATAR Bonus will be discussed.
More detailed information regarding the panel members will be available in the coming weeks.
Date: Wednesday 6th June 2018
Time: 10:00am – 12:00pm
Venue: Social Sciences Lecture Theatre, UWA
Cost: Nil
To book for this event, please complete the registration form and return it by email to [email protected] by Monday 28th May 2018. To allow a range of schools to participate, the number of students from each school will be limited to 40.