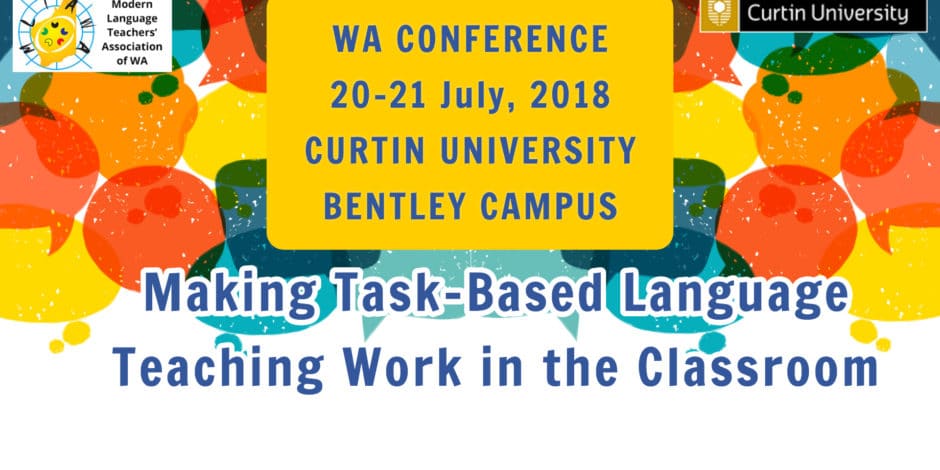 Dear Members,
Conference – Want to know more about the 2018 MLTAWA State Conference? Then visit the conference page on the MLTAWA website (click here) where you will find an overview of the Keynote presentations and the concurrent sessions planned for each day. The finalised conference program will be published by the end of the month. On the page you will also links to the registration and call for papers pages.
Grants – Congratulations to the recipients of the MLTAWA conference grants: Kiara Rawlings – First Timer; Keiko Gray – First Timer; Erica Amato – New Graduate; Laura Bava – Open; Shuko Doyle – Regional; Kate Williams – Presenter; Kai Zhang – Presenter (part grant). You may notice that we have given an addition First Timer grant, this was by far the most popular category. As we did not have applicants for all the grant categories a decision was made to select another First Timer and to also give a part grant in the presenter category.
Registration hiccup – Apologies to MLTAWA members who have been unable to register at the early bird rate for both days. This has now been rectified. To compensate we have extended the early bird deadline until midnight Sunday 18 June. If you have any queries about registration (including for exhibitors and school requests for a tax invoice) contact Gabrielle Migliore, Professional Learning Hub Coordinator.
Hope to see lots of you at the conference
Nadia